Have you ever wondered what it's like to study abroad or to live in another country?
If so, this article is for you.
We recently had the opportunity to interview Heidi Giancola, a 24 year old Anthropology graduate who studied abroad in England. Over the course of our interview we gained fascinating insights into the world of studying abroad. We also found out what it's like to live in England for an extended period of time.  
Let's see what Heidi had to say.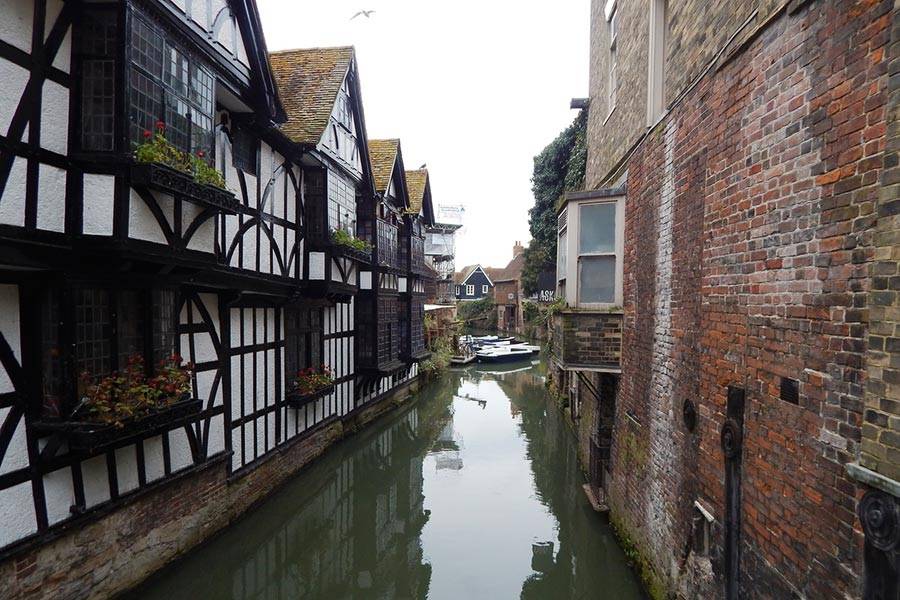 Where did you study abroad and what US college did you attend?
My study abroad experience was at the University of Kent in Canterbury, England. In the US I studied Anthropology at San Diego State University in California.
What inspired you to study abroad?
I knew that it was the perfect opportunity to travel by myself for the first time. It also allowed me to travel with a purpose. I was already paying for tuition and I thought that this would be the best time to experience life outside of the US. There are limited times in life where it's possible to live in a new country so I wanted to make the most out of the opportunity.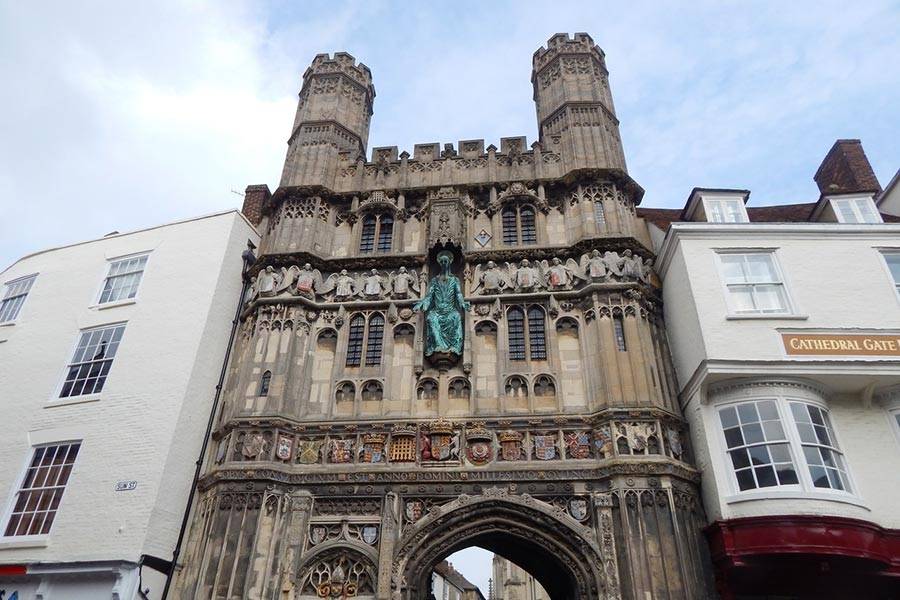 Canterbury Cathedral Gate
What type of academic program did you attend?
Each US university has study abroad programs that are associated with specific international universities. For example, San Diego State University had two options for studying abroad depending on where you wanted to go.
Mine was an exchange program where a student from the University of Kent traded places with me at San Diego State University. This allowed for me to pay the regular tuition for San Diego State while the other student paid Kent's fees. We basically traded places.
It's important to look into all of the options that your university has and to talk with a counselor about where you want to study. Make sure to have an idea of where you want to go. Personally, I knew that I wanted to go to an English speaking country but my counselor encouraged me to attend a university in Turkey.
You'll want to look at the actual university that you would be attending and not just the country. Everyone is looking for a different experience from their study abroad program so make sure to consider what you really want.
Also, keep in mind that not all countries have the same academic schedule as the US. England's schedule is similar in that semesters start in August and January but their finals schedule differs. A lot of classes were not semester classes; rather they ran for the whole year. If you took a class in the fall that was only a semester long, you would have to wait until June to take the final.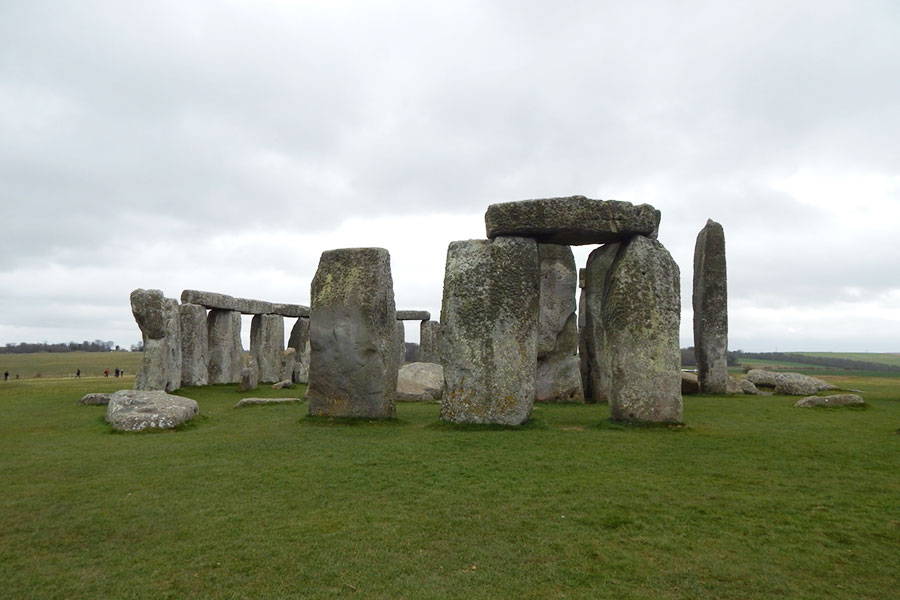 Did you have any unique academic goals that you wanted to achieve?
I studied abroad during the second semester of my sophomore year, which was a year earlier than most. Usually students study abroad and take classes in their major so that they can experience how that subject is taught internationally and gain a different perspective.
However, I wanted to take my general education classes at the University of Kent rather than the classes for my major. I knew that academics weren't going to be my main priority while I was studying abroad. I was mostly interested in making international friends and traveling around Europe.
With this in mind, I didn't want to take classes in my major because they would have been too time consuming. Instead, I wanted to take classes that would count towards fulfilling a general requirement, especially if they weren't offered at my own university.
My major, Anthropology, is unique in the fact that it's relatively flexible, unlike other majors such as Engineering where everything is very structured. However, because of my desire to take courses that were unique to the University of Kent, some did not transfer over to San Diego State University.
Because of this dilemma, I was required to take two summer courses so that I would still be able to graduate in four years. I did have the opportunity to take Medieval European History, Ethnobiology, and Film theory, all of which allowed me to learn about new subjects from the perspective of European professors.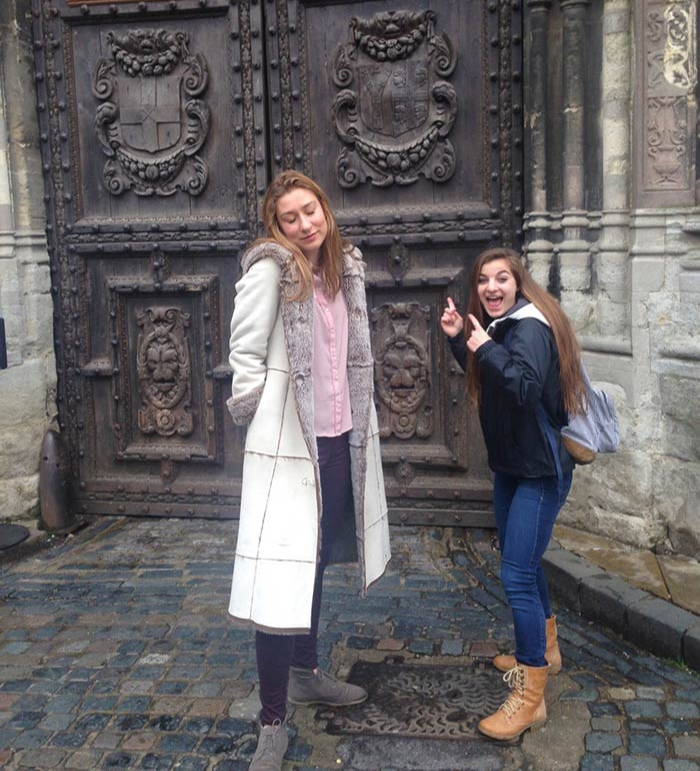 Was there anything challenging about the experience?
At first it was hard to make friends with locals. I was good friends with international students but connecting with English people was harder. I joined the club soccer team and that's how I became good friends with some English girls.
My best advice is to join a club on campus. You have to put yourself out there if you want to make friends. I was crazy nervous to go to the first soccer practice by myself. I was the odd person out not just because of my nationality but because everyone already knew each other.
Luckily there was a sports night at the club on campus every Wednesday. The first Wednesday night I was too nervous to attend but by the second or third time I built up the courage to join the fun.
It took some time but finding the group of soccer friends really made my study abroad experience more enjoyable. I learned a lot and had many memorable experiences because I met them.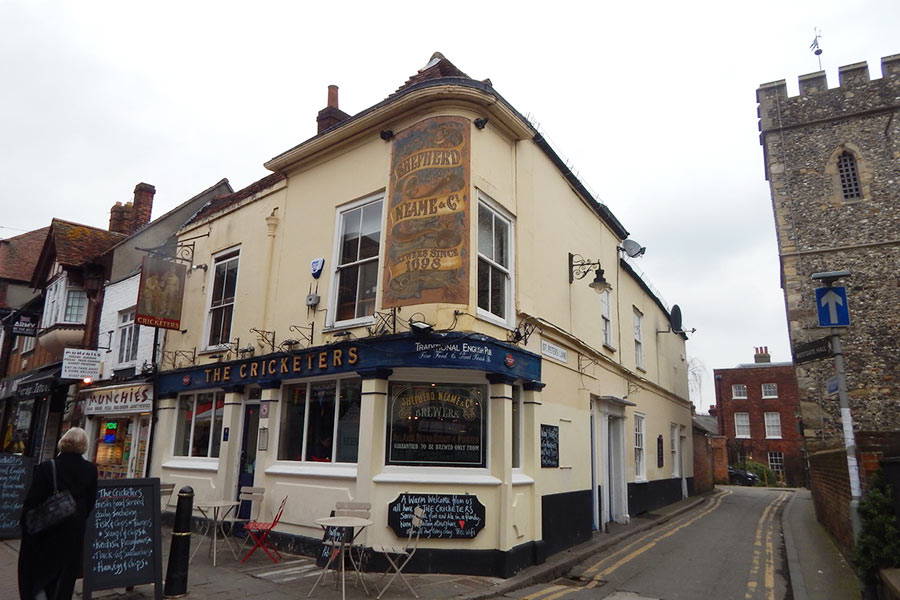 What's it like to live in England?
I had a very quaint English experience while living in Canterbury . There was a downtown with cobblestone streets and timber framing architecture. The main street, which is called High Street, had numerous bakeries and pubs. It was great to live in a smaller city and get a classic English experience. Having public transportation so readily available made it easy to get around as well.
Although everyone speaks English, there are some words that have different meanings in England:
Boots = soccer cleats
Pants = underwear (Don't tell people you have to change your pants)
Trousers = pants
Knickers = underwear
Washing up liquid = dish soap
Chips = French Fries
Crisps = Chips
Peckish = hungry
Ground floor = 1st floor
1st floor = second floor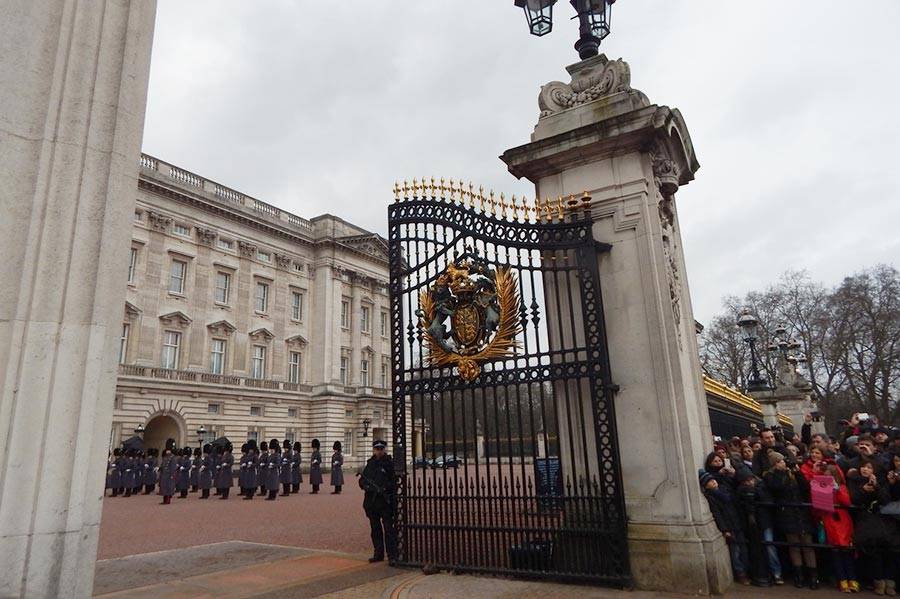 Changing Of The Guards Ceremony
What sites did you visit outside of Canterbury?
I went to London a couple of times and there are lots of things there to fill your time. There are the classic attractions such as the Tower Bridge, Big Ben, Piccadilly Circus, the London Eye, and the changing of the guard at the Palace. If you like city views you can hop on the London Eye or climb up St. Paul's Cathedral.
A must see is Harrods, which is a large, overly fancy, department store. It's very fun to explore and it's also a great place to buy souvenirs or gifts. St. Katharine Docks Marina, right near the Tower of London, is a fun little Marina with tea shops, boats and restaurants. It's a great place to stop for lunch.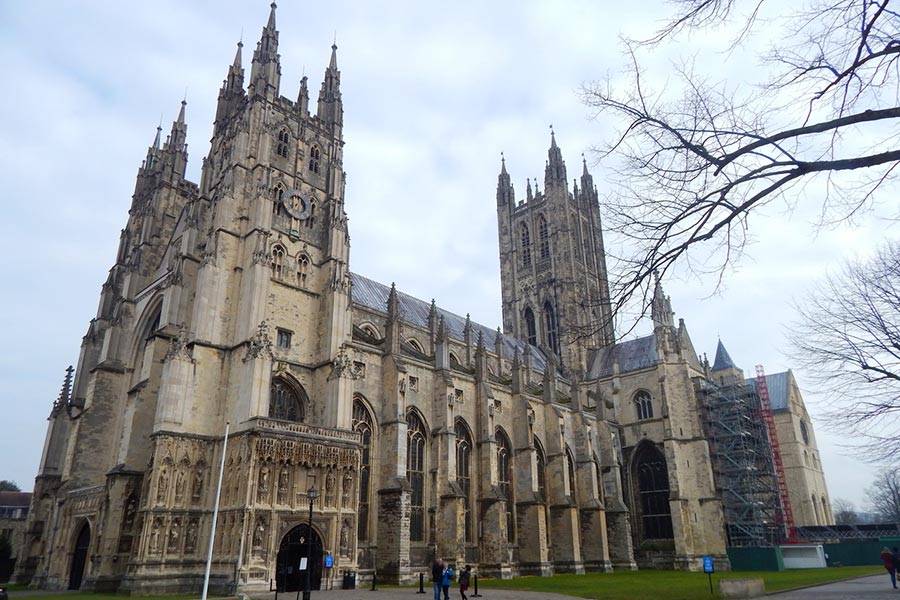 I highly suggest visiting Canterbury, which is only about an hour outside of London. It might sound familiar due to the Canterbury tales. There's a large cathedral that's breathtakingly beautiful and this alone makes the trip worthwhile.
Whitstable is a small fishing town that's very close to Canterbury and can be fun to explore. Dover is also a great place to visit; you should stop by the Dover Castle and the famous White Cliffs.
Ramsgate is another easy trip from Canterbury. You can tour the bomb shelters that kept the townspeople remarkably safe during German bombing raids in World War 2.
I also visited Stonehenge and Bath. Stonehenge was very interesting to visit, but it is kind of in the middle of nowhere. It's truly a mystery how these stone come to be. There are theories about Stonehenge but none of them are proven.
Bath was a step back in time to when the Romans were ruling England. The historic Roman bathhouse was still intact and open to tourists.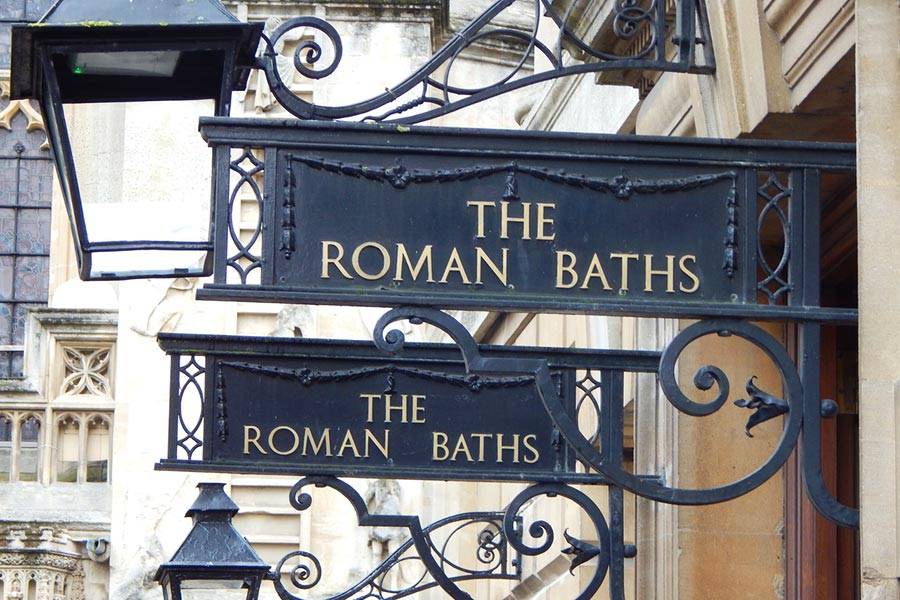 What type of food did you experience and what were some of your favorite meals?
If you visit England, the two things you should try are fish and chips and a traditional English breakfast. Both are favorites of mine. Trying fish and chips in a fishing town like Ramsgate or Whitstable is a must.
English breakfasts are easy to find but they're not for the faint of heart. Known as a "fry up", an English breakfast will keep you well-nourished for hours. Although I never tried it, blood pudding (fried pig's blood) is also a British food that is unique. Needless to say, the British have very good tea, which is a national passion.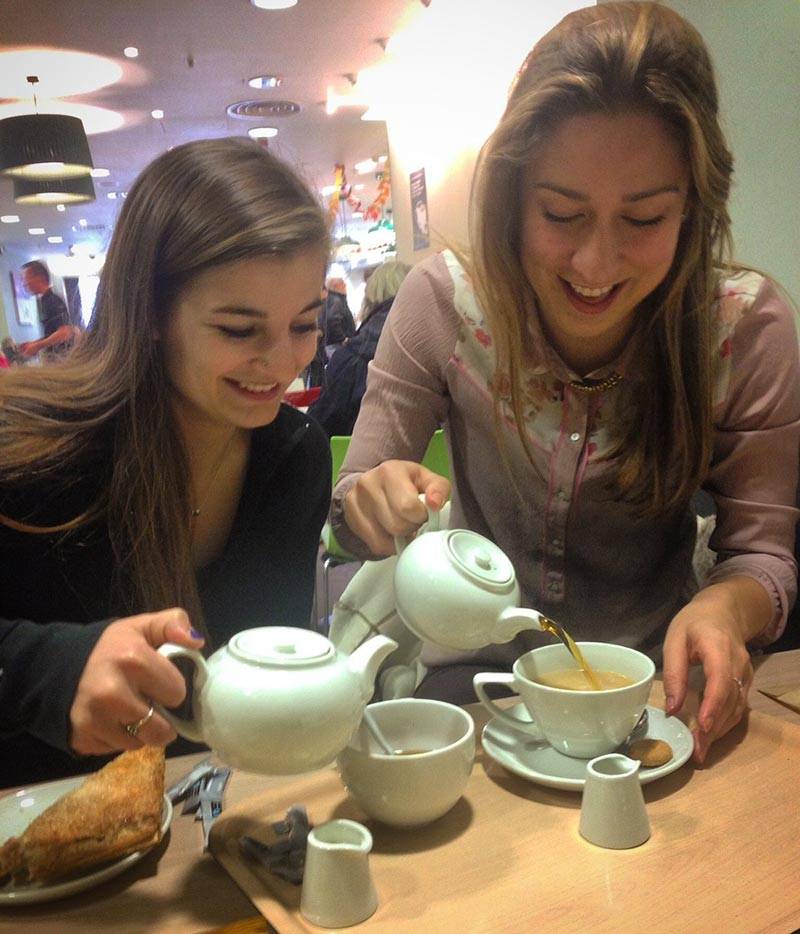 What other nationalities did you meet at the University of Kent?
University of Kent had a large international student population. These students were required to attend an orientation so we all arrived to campus earlier than other students. This allowed for the international students to get to know each other first. I met students from my university in California as well as other US students.
One of my good friends was raised in Holland, moved to the US, and then attended the University of South Carolina. Other students I became friends with were from Finland, Spain, France, Germany, Turkey, and Canada.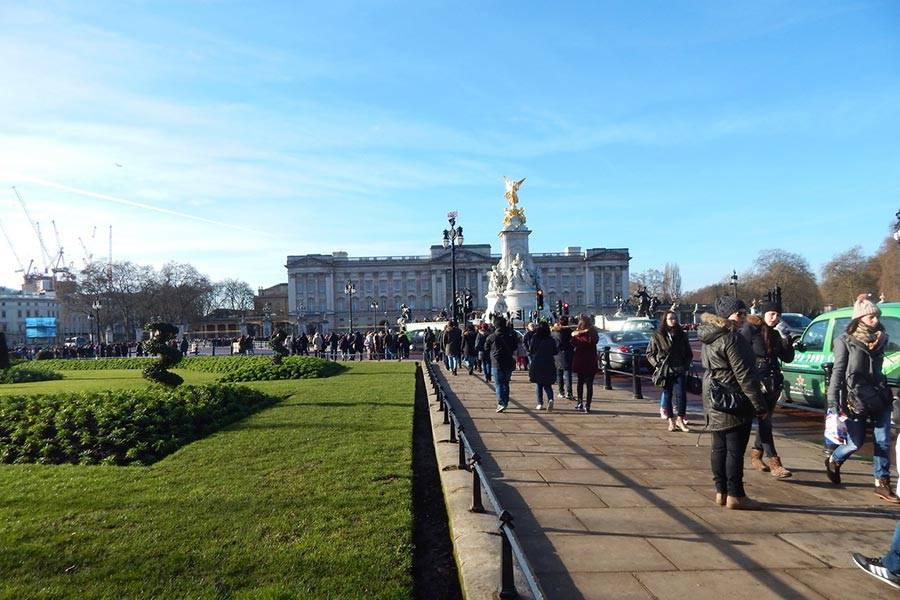 What do you think you gained from the experience?
I gained a lot from this experience and I would encourage anyone that's able to study abroad to do so. There are so many life skills that I learned throughout this experience.
Simply put, studying abroad teaches cultural appreciation, something which cannot be gained in your home country. It's also the best opportunity, and sometimes the only opportunity, to live in a foreign country. Living in a different country is much different from simply visiting. You gain a greater understanding of the people and the function of a country while living there.
I also gained life-long friends, which is very important to me. Some of my soccer friends have visited me in the US and I have plans to visit them in England again. I also learned to be more independent and to trust in myself.
Studying abroad truly changed my college experience. I developed a love for travel and will forever be looking for my next travel adventure.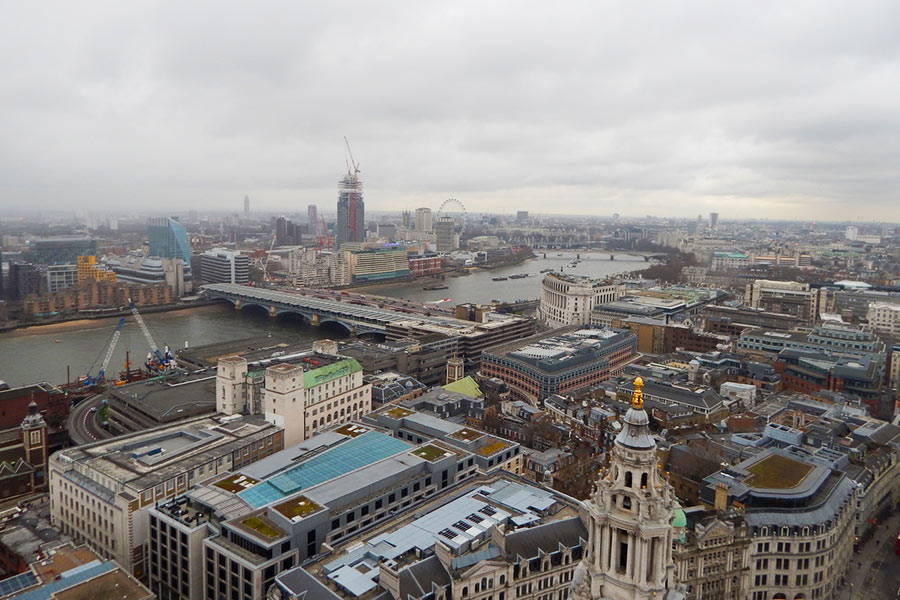 View From St. Paul's Cathedral In London
---
Have you ever studied abroad? What was it like? Let us know in the comments below!
---