Portland is a metropolis in Northern Oregon that attracts visitors due to its expansive nature reserves, quirky locals, and wide variety of activities. From hiking trails to historic mansions to Japanese gardens, Portland truly has something for everyone.
With that being said, let's take a look at 6 entertaining things to do in Portland, Oregon.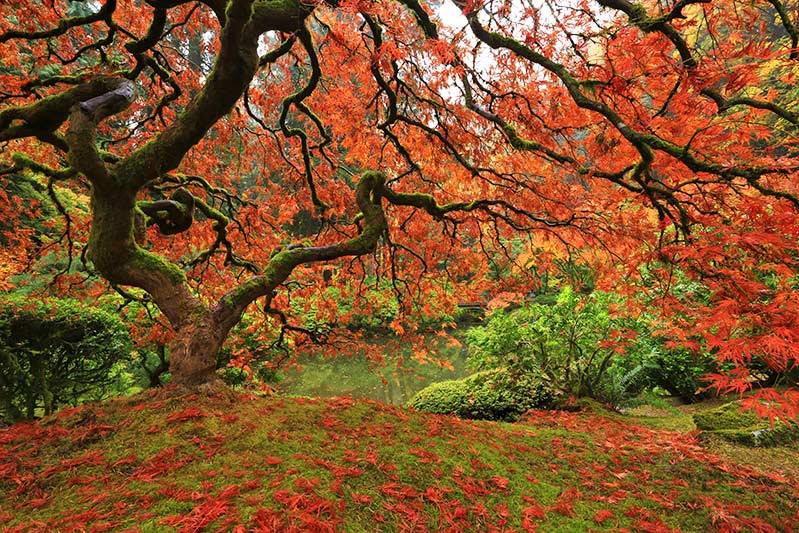 1. Tour The Portland Japanese Garden
Portland's Japanese Garden is one of the most visited attractions in the city, and for good reason. This beautiful garden is located in the West Hills region of Portland and spans 12 acres of pristine land within Washington Park.
The admission fee is $19 for adults and $13.50 for kids between the ages of 6 and 17. The park is free to children that are 5 years old and younger. The Japanese Garden doesn't receive any funding from the city of Portland so you can think of this admission fee as a necessary measure to preserve this gorgeous park.
Once you've paid the admission fee you can begin to wander about the eight individual garden spaces within the park. There are numerous creeks, ponds, and waterfalls, as well as an impressive variety of trees and plants, that will surely leave you in awe throughout your experience. You'll find gift shops as well as a restaurant so that you can purchase souvenirs or stop for lunch on your way out of the reserve.
In my opinion, no trip to Portland is complete without a visit to the magnificent Japanese Garden.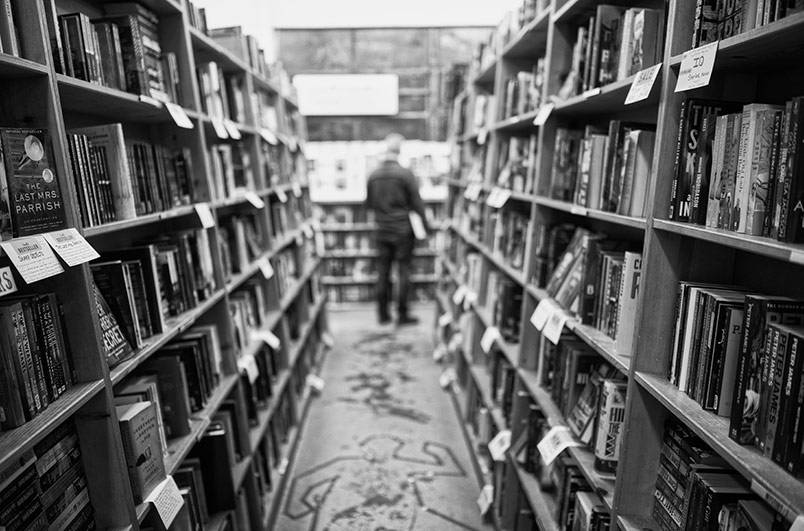 2. Explore Powell's City Of Books
Powell's City of Books is truly reminiscent of a small, indoor city. Claiming to be the largest new and used bookstore in the world, this enormous building is home to approximately a million books. Yes you read that right.
So how many books are a million books?
Well let's just say that it's so many books that the store is forced to use a color coded system so that you can even find the type of book you're looking for. There are nine different rooms that each have a specific color; each color corresponds to a specific book category. For example, you may end up entering the pink room if you'd like to browse romance books, or the blue room if you enjoy mystery.
Regardless whether you actually plan on buying anything, Powell's City of Books is so unique that it would truly be a shame to miss out on it.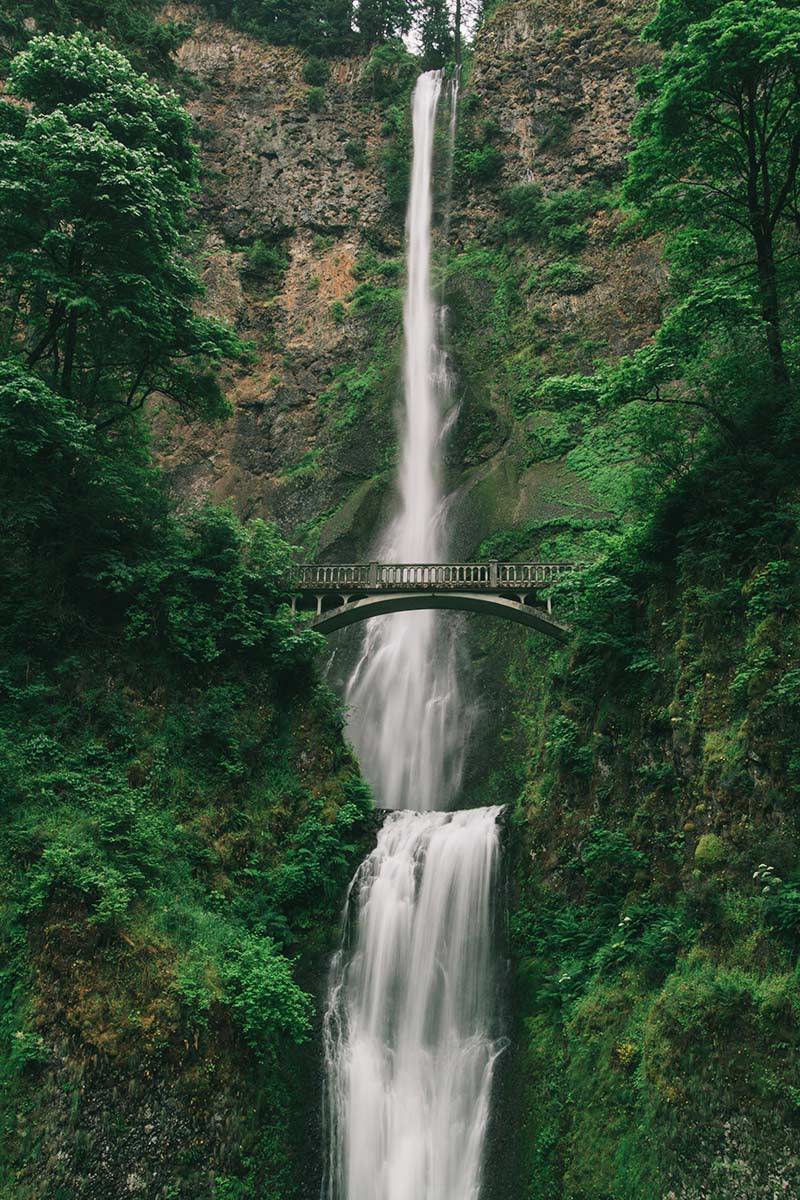 3. Hike To Multnomah Falls
Multnomah Falls, which is the largest waterfall in Oregon, is located 30 miles East of Portland and makes for a great day trip outside of the city. In fact, it's such a great outing that 2 million people visit the waterfall every year.
To reach Multnomah Falls you'll want to drive East via the I-84 and take exit 31 for Multnomah. The parking lot is often at full capacity so you may need to turn around and head towards Rooster Rock (exit 25) for parking. From there you'll find a free bus that will take you to the entrance of Multnomah Falls.
From the entrance you can walk 1.2 miles up to the main viewpoint, which is pictured above. Once you've reached the main viewpoint you can relax, take pictures, and soak in the beauty of Oregon's largest and most famous waterfall.
Note: Many of the trails in this area were closed because of damage sustained during the 2017 Eagle Creek Fire. However, the trails are now open again as of June 2019. You can read about this recent announcement here.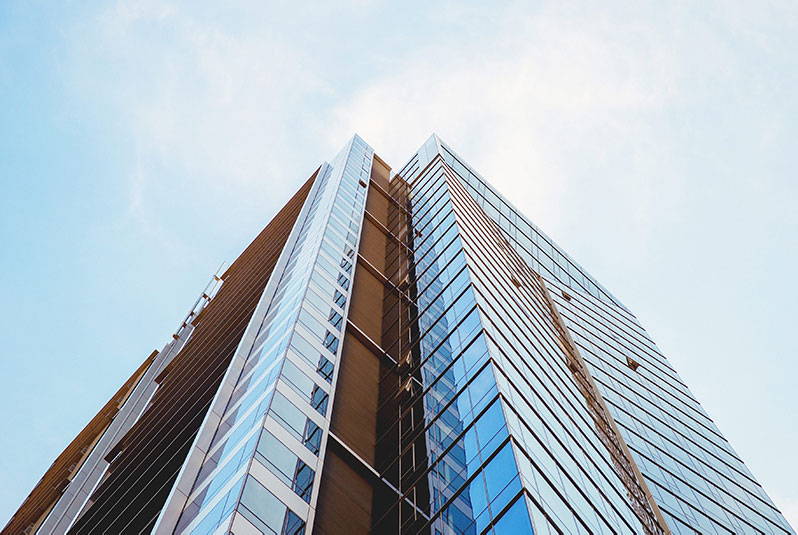 4. Walk Around Portland's Pearl District
The Pearl District is easily the most popular neighborhood within downtown Portland.
The rising popularity of this district dates back to the 1980's when the former industrial zone began to undergo rapid urban development. The area now features many high rise condominiums, such as the Cosmopolitan on the Park building pictured above. In addition to this, numerous warehouses that used to span the district have now been converted into lofts.
Today the Pearl District is considered to be the heart of downtown Portland as it features many of the city's iconic sites, such as Powell's City of Books. You can easily walk around and find numerous restaurants, breweries, cafes, bakeries, art galleries, and shops of all varieties. It's a great place to grab food or drinks and to explore all of the things that make Portland unique.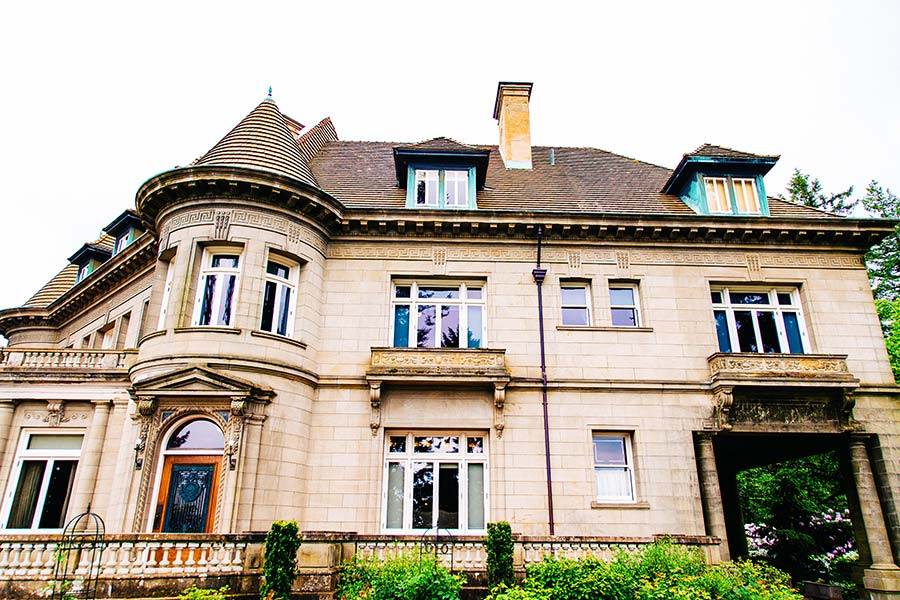 5. Visit The Pittock Mansion
Portland's Pittock Mansion is a 46 room chateau that was built as a private estate in 1914 for business magnate Henry Pittock and his wife Georgiana. Today this historical building is owned by Portland's Bureau of Parks and Recreation and is open for visitors to tour.
Upon reaching this unique destination in Portland's West Hills, you have two options. You can either pay $12 to enter and tour the building or you can explore the grounds for free. If the latter sounds boring, it's really not. While the interior of the house is fascinating, so is the expansive view of downtown Portland that you can enjoy from the mansion's front lawn. There are also a lot of benches that you can sit on while appreciating the gardens surrounding the house.
Whatever you end up doing, a visit to the Pittock Mansion will take you back in time and leave you wondering how you might someday be able to afford a similar mansion high up in the hills.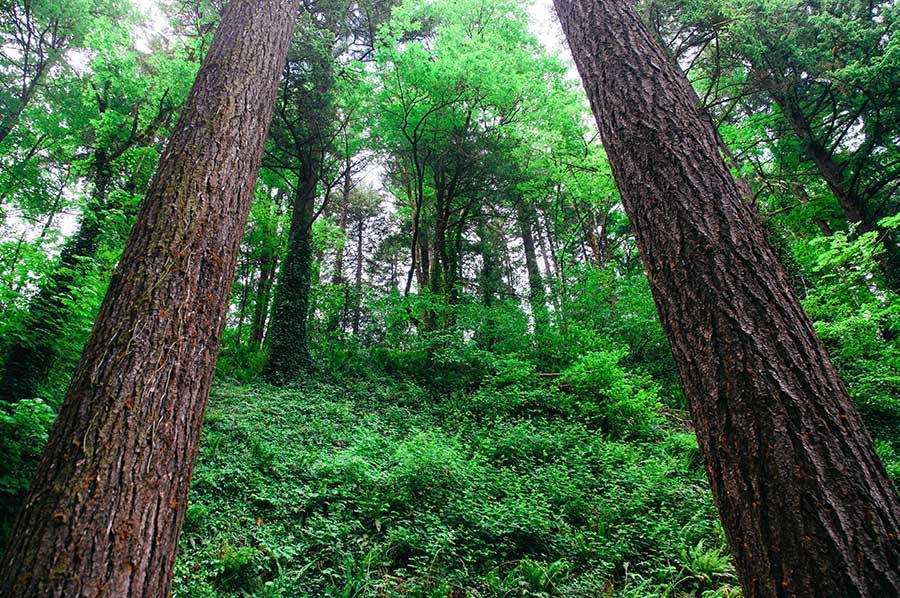 6. Hike Around Forest Park
Forest Park is an urban forest reserve West of downtown Portland that features a large variety of scenic hiking trails. The park stretches for over 8 miles and is one of the United State's largest urban forest reserves, a term that refers to a forest located within or next to a city.
Forest Park is easy to reach, being close to downtown Portland, and you can begin to enjoy the panoramic nature immediately after parking. Another nice aspect of this area is the diversity of trails that are offered. Although the park itself is about 8 miles long, there's more than 70 total miles of trails that are all interlaced. This means that you can find options for any difficulty level or preference and you can even start one trail and then cross over to another one mid-hike.
If you want to be immersed in nature without having to drive too far outside of Portland, you'll want to head over to Forest Park and explore these impressive trails for yourself.
---
Portland + Matt Groening = The Simpsons
Here's a fun fact to end this article: The creator of The Simpsons, Matt Groening, was born and raised in Portland.
While this in and of itself may not be that interesting, what is interesting is the fact that he named numerous Simpsons characters after street names in Portland's Northwest district. Here are some examples:
Millhouse Van Houten = Van Houten Avenue
Ned Flanders = Northeast Flanders Street
Reverend Lovejoy = NW Lovejoy Street
Montgomery Burns = Burnside Street + Montgomery Park
This really just goes to show that you can find inspiration for names of fictional characters just about anywhere!
---
Have you visited Portland? What's your favorite activity? Let us know in the comments below!