When planning an event, you are creating an extraordinary experience for your guests. With some imagination, you can incorporate a connection to the world when featuring maps. Travel themes will add an extra spark of fun and adventure to your special event. Guests enjoy sharing stories about travels and maps provide a wonderful point of reference.
We're here to help you with ideas on how to add a unique touch to your event with our travel maps.  
Place your map at the entrance of the reception and as a fun activity for your guests to pin where they have come from to show how far people traveled to join the special event.  
Guests are going to love this gorgeous Wedding Map Guest Book alternative! A map is a great way for your guests to share their travel stories.  
To create a Wedding Map Guest Book, purchase a rolled world map poster and apply it to a large sheet of Foam Core and add a Matte Border around the map so your guests can sign the map! You'll end up with a new family heirloom.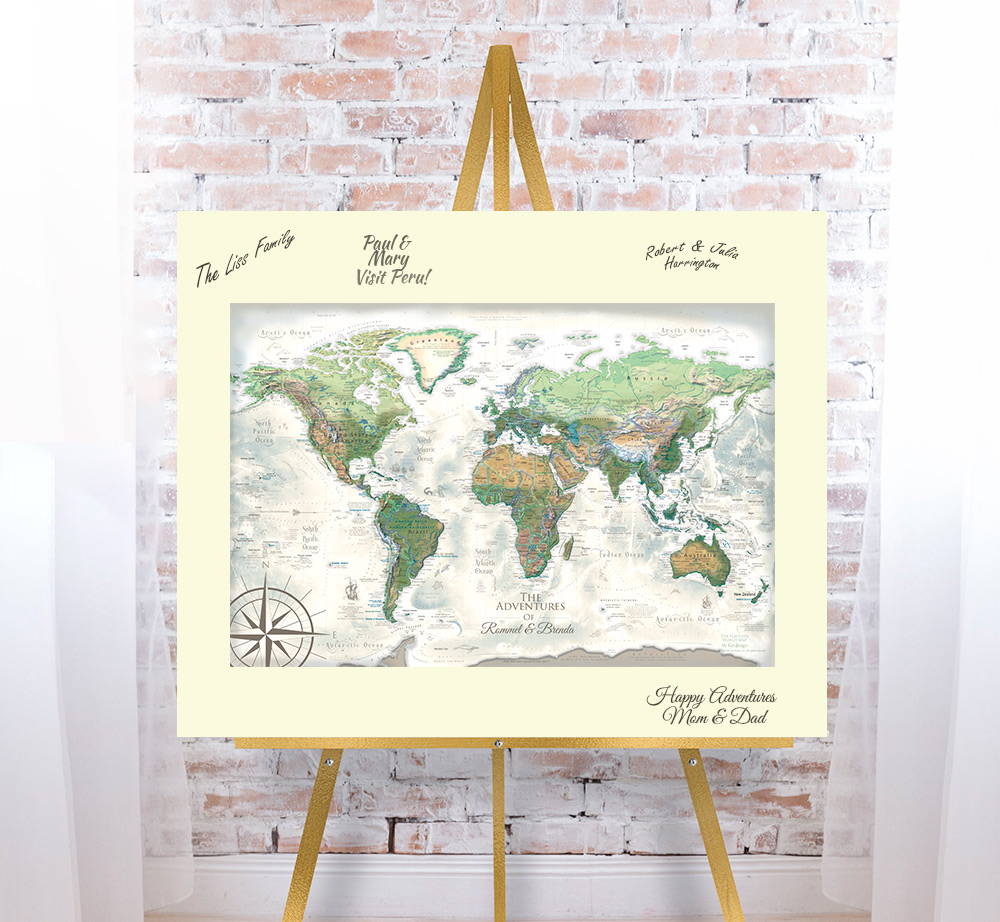 Planning a destination wedding? Your guests will enjoy a commemorative map to remember the special event! Add a special quote or create a custom compass design on our maps to share with your guests.
As a special gift, give a map poster as wedding favor to your bridal party or groomsman! Customize the map with a special title or quote, reminding your friends just how special they are to you. Contact us for a special deal for your special day!

Anniversary parties are a great opportunity to get family and friends together and share stories of travel and adventures.
Maps are a perfect gift for paper and cotton wedding anniversaries or for any year. Couples can use the map to track their travels and plan new adventures. Get the whole family involved in travel planning with a giant wall map. Feature the map in your home to reference information about the world and explore all the fun details that are designed in our maps.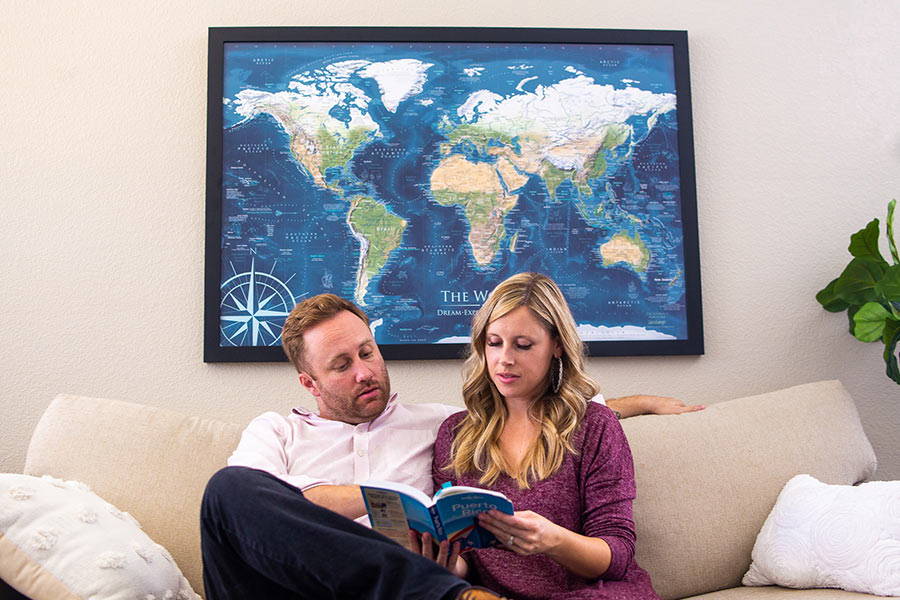 A great ice breaker to any conference! Display a map to pull a team together in an activity that helps people learn more about their teammates. Ask team members to mark where they were born, where they grew up or where they live now.
Use the map as a strategic resource to display your company's locations, territories, customers, and marketing areas.
After the conference you will have a great piece of art for the office and continued team building opportunities as the map gets added to!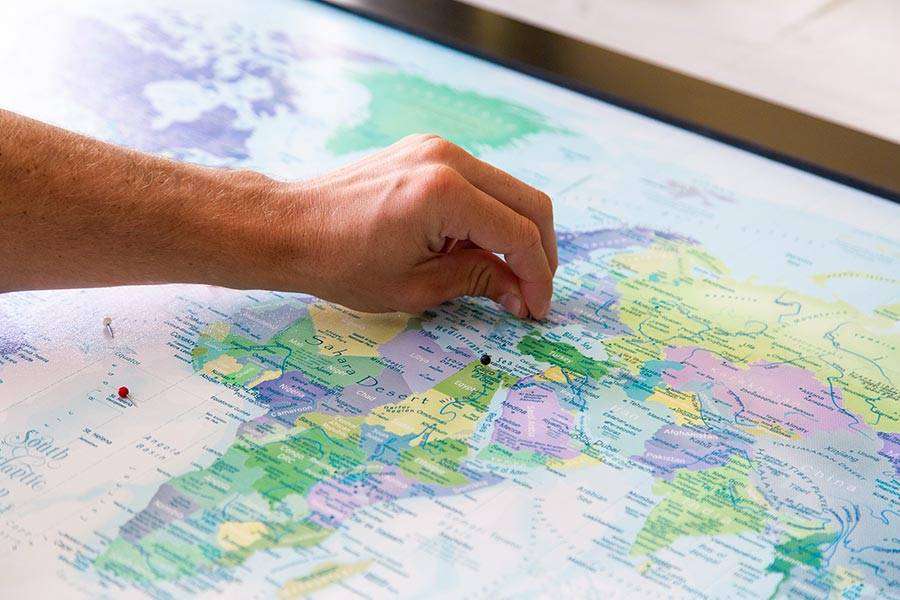 Show all the dream adventures of the new retiree! The world is at their fingertips, display all the cool adventure plans!
Our USA National Parks Maps make the perfect gift for RV travelers! The map is loaded with interesting places to visit across America. Use it to track and plan travels. By special request, we now create a sturdy light weight version that can be hung on a wall using Command Strips. The frameless Gatorboard Wrap map is mounted on sturdy Gatorboard for pinning and can be easily taken on and off the wall.  
5. Birthdays & Graduations
Help share the love of geography with kids.  Make learning about geography a game! Use the maps as a reference for a geography quiz. Our unique Kids USA Map is packed full of information that will make it fun to explore throughout their life.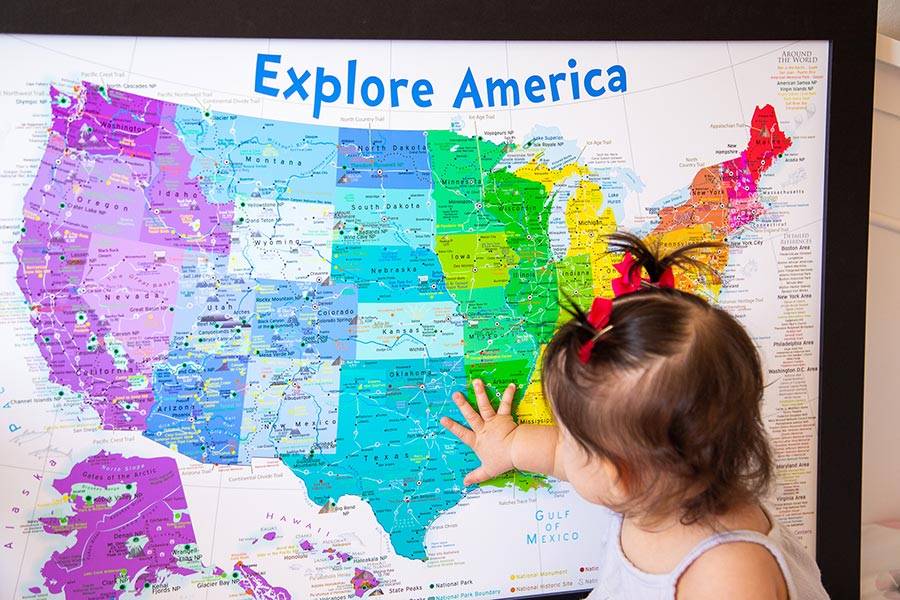 Party Favors! Give a map posters as party favor to your special guests. Customize the map with a special title or quote, reminding your guests to travel and of the great time that they had at the party!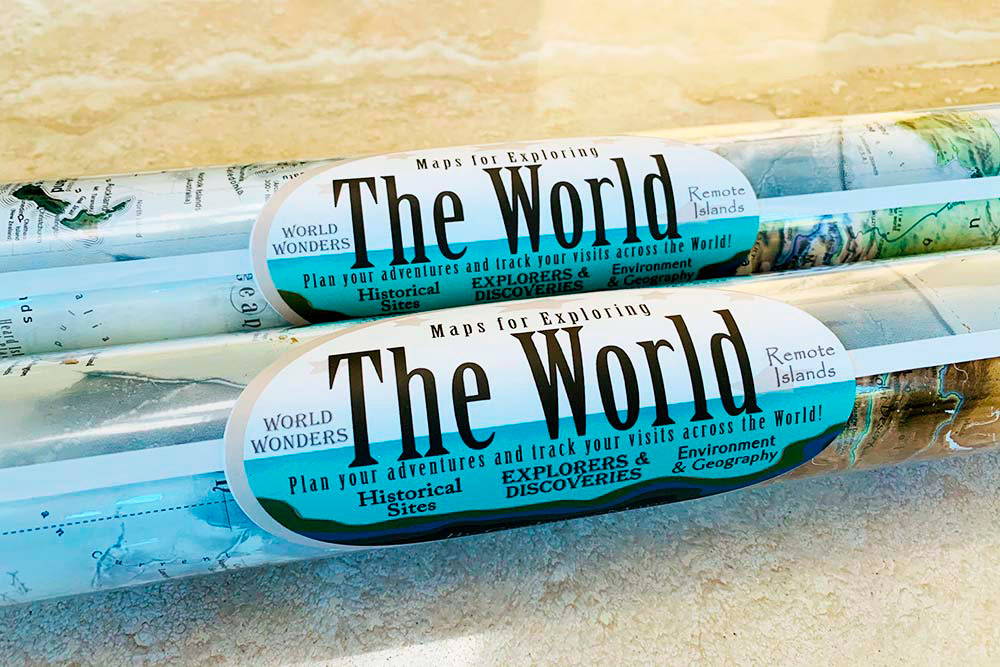 ---
Have you used our map at a special event? Have a special event coming up that you want a customized map for? Comment below!
---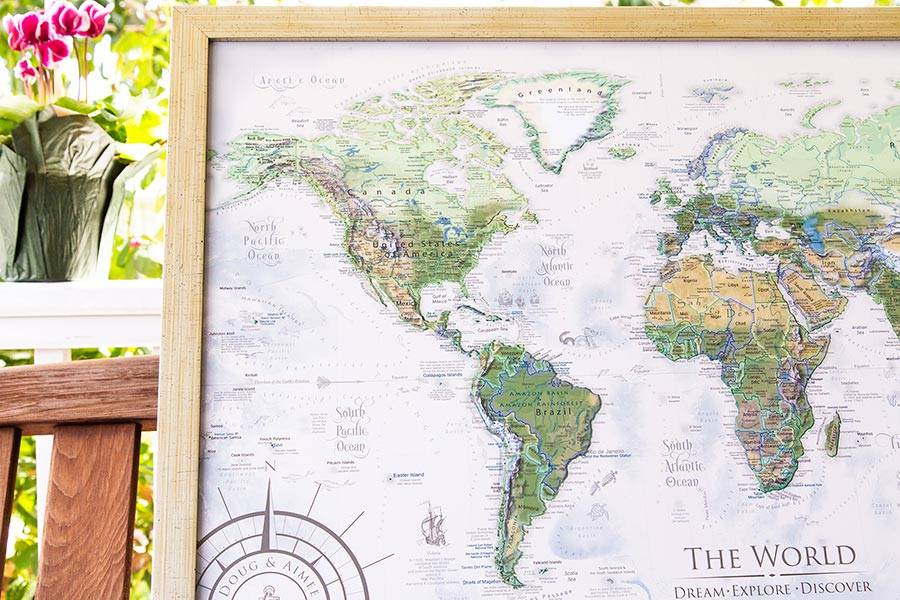 Explore the World and Learn!
Our Build -a-Map feature allows for you to interactively build and see your custom map! Make this a unique gift to remember your special event. See the customized option to visualize the quotes and message you want on the map!
---