Have you ever struggled to find the perfect gift during the holiday season?
If so, you're not alone. It can be incredibly difficult to find unique gift ideas for your loved ones year after year. Fortunately we have a gift idea that's sure to impress any recipient on your list: a personalized World or USA travel map.
Continue reading to find out why a personalized travel map is the perfect holiday gift idea!
1. A Personalized Travel Map Is An Incredibly Unique Gift
It's safe to say that giving the gift of a framed World or USA Map is incredibly unique. Whereas many gift recipients might be expecting the usual assortment of clothes and electronics, nobody is expecting to unwrap a framed travel map. With this being said, you can sit back and watch as a wave of surprise and excitement washes over your recipient's face when they open their gift.
To make this gift even more unique, consider personalizing the map with the recipient's name or favorite quote. See #2 for more on personalization.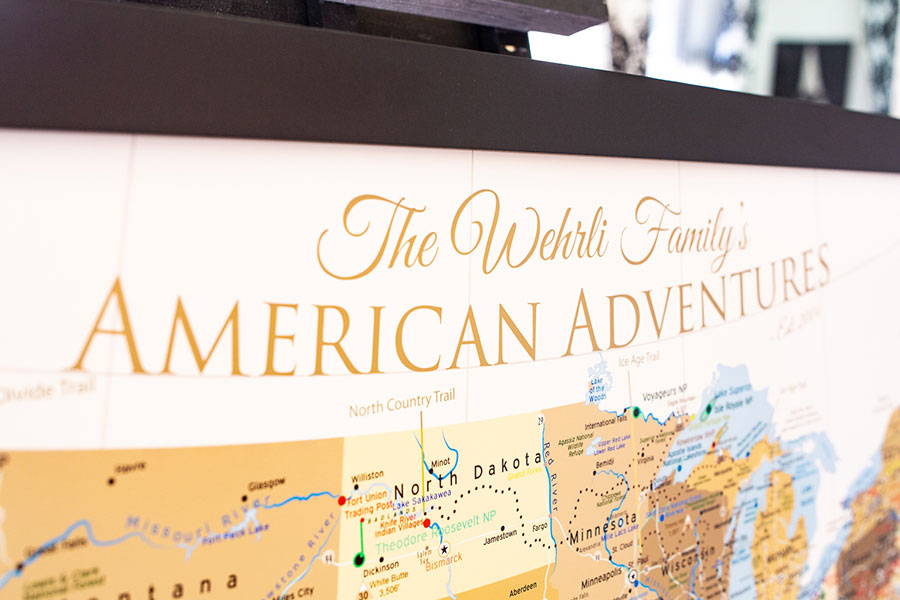 2. You Can Customize Your Map With A Name or Favorite Quote
We allow you to personalize your framed map with a custom title such as a family name or favorite quote. This ensures that your gift will be one of a kind and that the recipient will feel a personal connection to the map.
To make your map truly unique, consider adding a custom title such as "The Smith Family Adventures" or "Not All Those Who Wander Are Lost". These personalized titles are a great way to showcase the personality of the recipient within the map itself.
See our title inspiration page for examples of popular title quotes.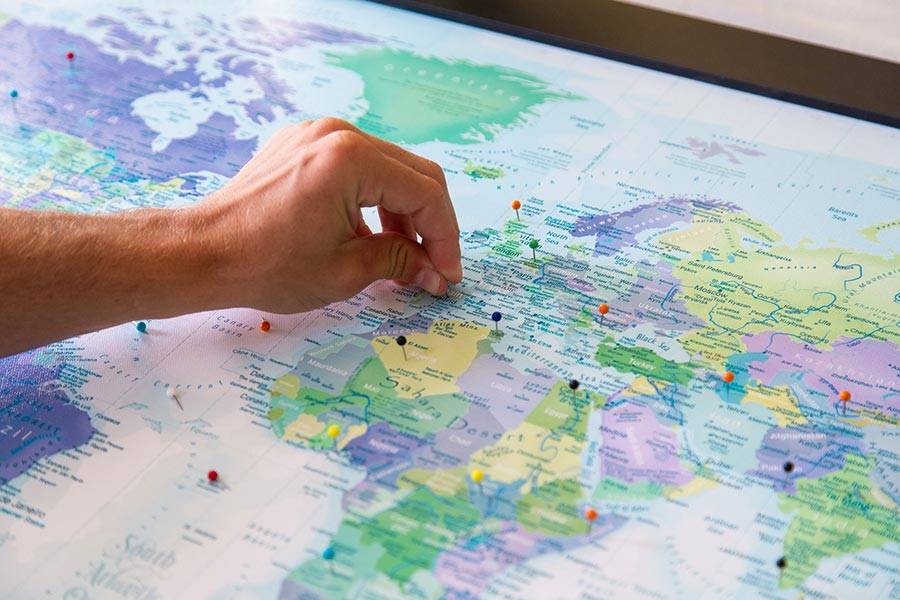 3. You Can Track Past Travels With Push Pins
Our maps are especially popular among anyone who enjoys traveling because you can use push pins to mark where you've been or where you would like to go. We include 100 multi-colored push pins with the order of any framed map so your recipient can begin tracking their travels right away.
You can get creative with your map pins by using different colors to mark what year you visited a location, what type of trip it was, or which members of your family traveled there. If you happen to run out of push pins, you can buy extras here.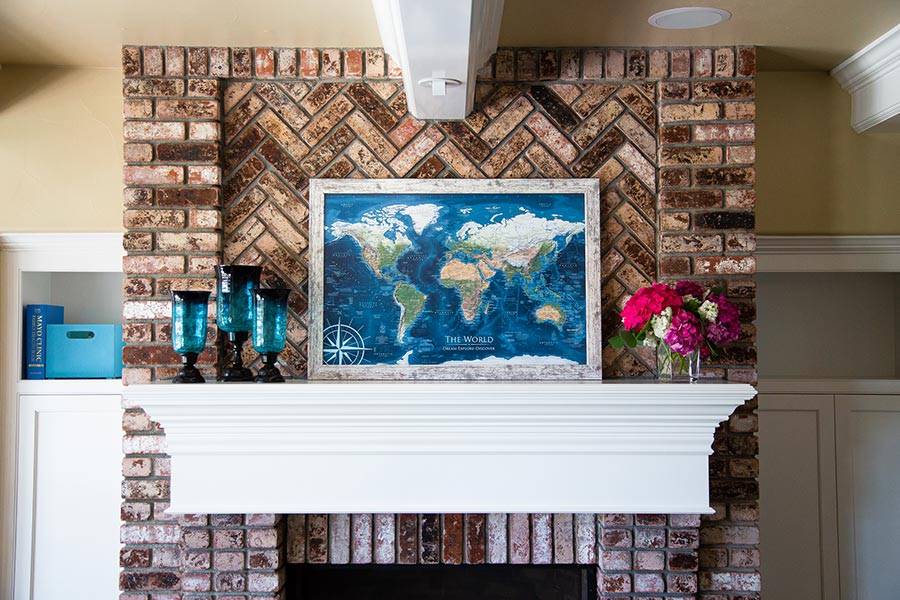 4. You Can Use The Map To Decorate Your Home
Aside from tracking your travels, you can also use one of our maps to decorate your home. Whether it's on a wall or above a fireplace mantle, placing a USA or World Map into one of your rooms is a surefire way to enhance your home decor. The map can also function as a conversation piece for when friends and family come to visit.
Every map arrives ready to hang through the use of a coated wire. Place the coated wire over a hook or nail in order to firmly secure the map to your wall. It's that simple.
Adversely, you can also lean the map above a mantle similar to the picture above.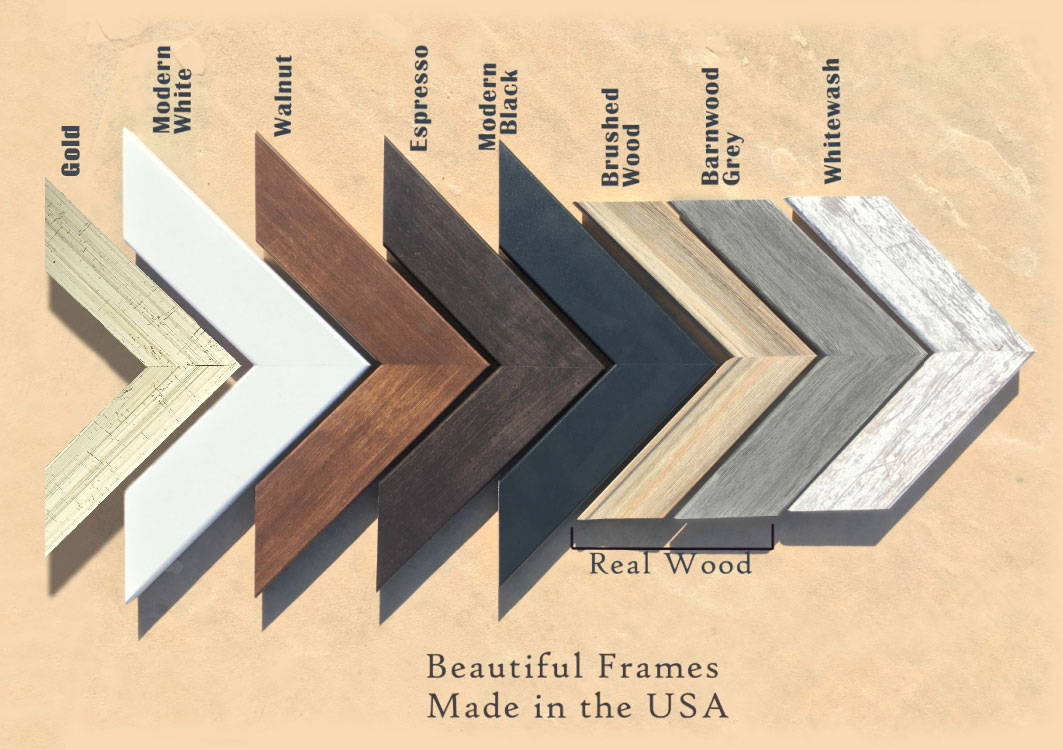 5. You Can Select From A Wide Range Of Frames
We offer a wide variety of frames that you can choose from when purchasing a travel map. This allows for even more control over the final look and helps to ensure that the map will match your recipient's home decor.
If your recipient has a modern home, you may consider selecting a black or white frame. If they have a lot of rustic home decor, perhaps a barnwood grey frame may be the right option.
The best way to figure out which frame will work best with your map is to test out different combinations with our custom design application Build A Map. Within this application you'll be able to preview different frame and map combinations before placing an order. You can also use Build A Map to test out custom titles and fonts.
6. Placing Push Pins Into Your Map Is A Great Family Activity
Last but certainly not least is the fact that placing push pins into your map while reliving past adventures is an excellent family activity.
Let's say that you purchase a map as a gift for your significant other or your children. You can then sit down with your family and reminisce about all of your favorite locations and collective memories.
Try swapping stories from each location to make these special memories come to life. Maybe you enjoyed a specific tour, a special meal, or just spending quality time with your loved ones. Placing push pins into your map is a fantastic way to relive these heartwarming moments and to appreciate time spent together.
---
What's your favorite reason for gifting a travel map? Let us know in the comments below!
---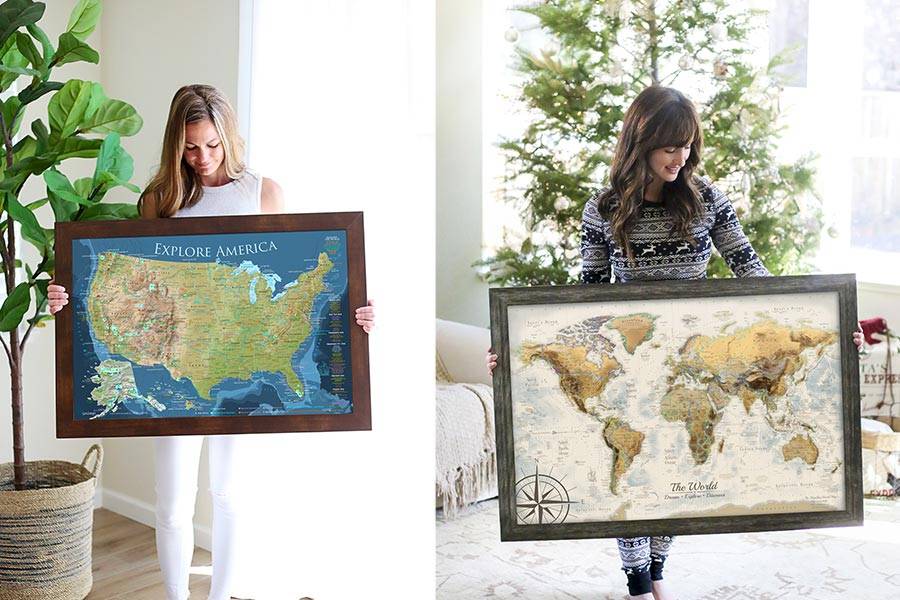 Give A Unique Gift This Holiday Season
Take a look at our collection of USA Maps or World Maps to find a unique gift this holiday season. Our maps are made with the highest quality materials and are sure to impress any recipient on your list.
If you have any questions about our maps, please reach out to us through our contact page or through the live chat widget in the lower right hand corner of your screen.
---