All push pin maps need a solid backing before they can be framed and shipped to the customer. The material used to mount the map may not be visible but it affects how sturdy the product is, how well it will hold push pins, and how the map will stand the test of time.
The three most common materials for this task are Gatorboard, Cork Board and Foam Core. In this article, we'll discuss the differences between the three materials and will highlight why Gatorboard is the best material for producing a framed map.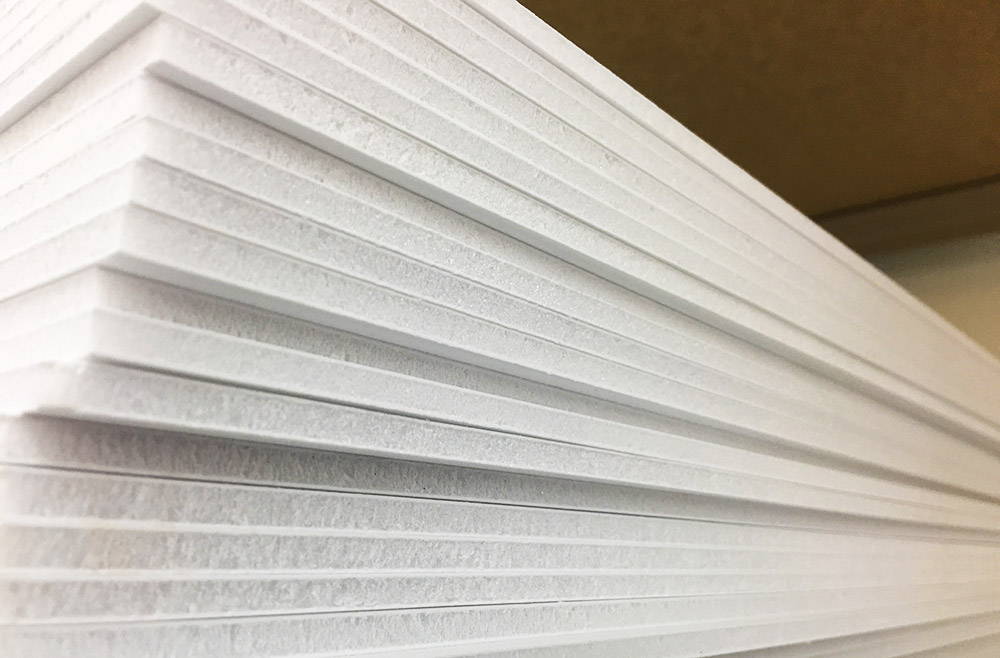 ---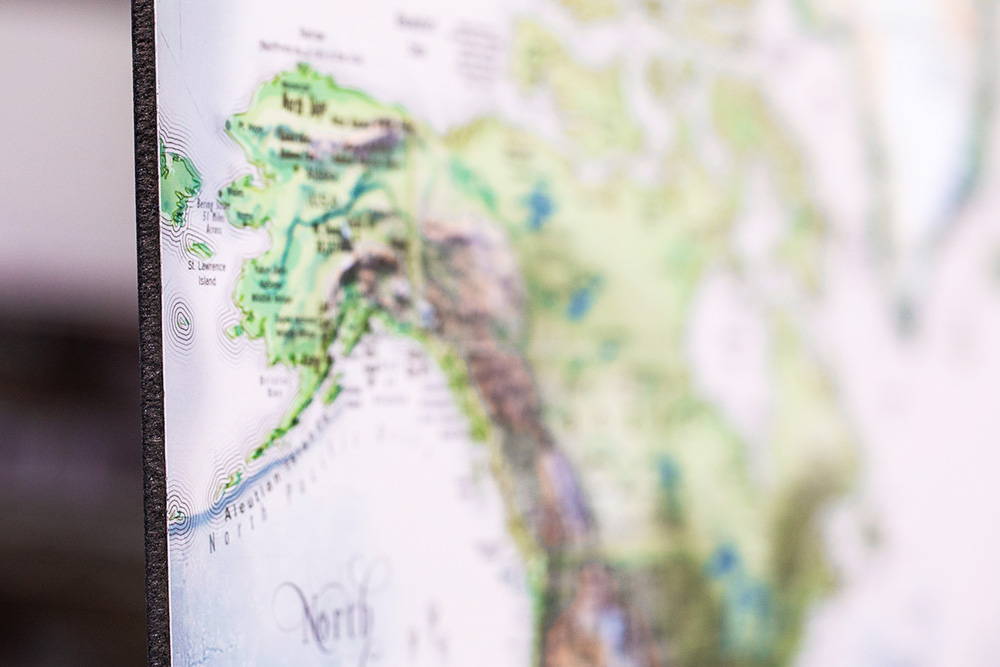 Gatorboard is a high quality board made of dense polystrene, a firm material that does not bend or warp easily. The exterior of Gatorboard is water resistant and will hold its form well under extreme weather conditions. For this reason, it is excellent for mounting products that need to be transported long distances.
When placing push pins in a map to mark past or future travels, a Gatorboard will hold them tightly in place over many years while they may eventually slip out of a material like Foam Core. Due to the thickness of Gatorboard, there is no need to worry about the pins going all the way through the board and puncturing the wall.
Here at GeoJango Maps, we mount each and every one of our maps on a sturdy Gatorboard. We chose this material to provide the highest quality maps for our customers, ones which will last for a lifetime.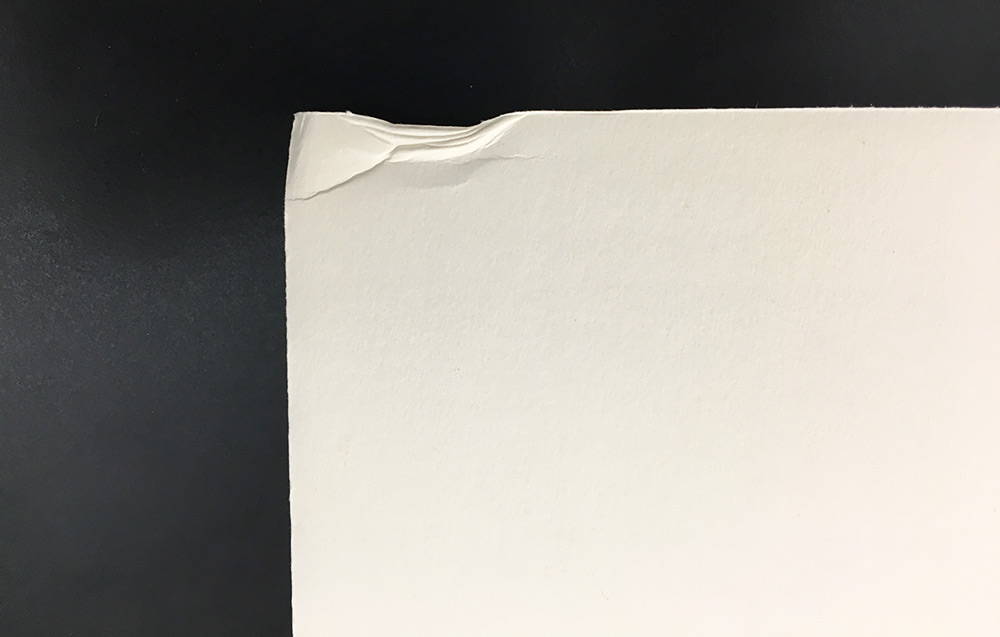 Foam Core is a lighter weight material that is designed for temporary displays such as signage for an exhibition. It is a cheaper material and more susceptible to water damage/humidity. Similarly, it is more likely to crease or bend than a Gatorboard, as seen in the example above.
When it comes to mounting the map onto a solid backing, Foam Core does not always attach well to the adhesive and can partially dissolve after being mounted.
Overall, Foam Core is sufficient for temporary projects but it is not the best choice for long term use. While they look similar, Foam Core is much less durable than Gatorboard.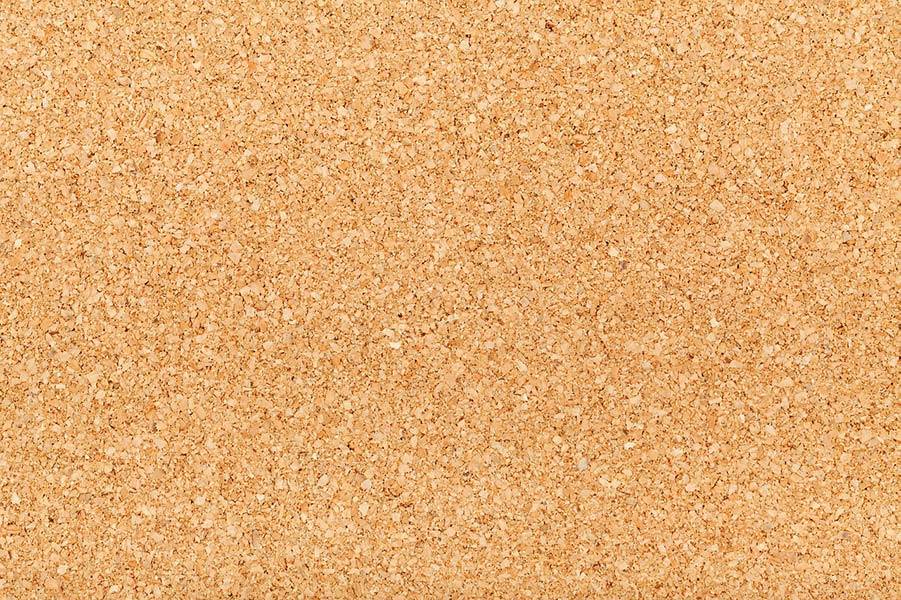 Cork Board, commonly referred to as a Bulletin Board, is more commonly used for posting small fliers or pamphlets for informational purposes. They are commonly found within schools as a method of relaying events. Some people will use them as a collage to place various printed images in a creative arrangement.
Although it is possible to mount a map onto a Cork Board or to create a DIY (Do It Yourself) Cork Board map, they are often limited to thinner materials and smaller sizes that what is possible with Gatorboard or Foam Core.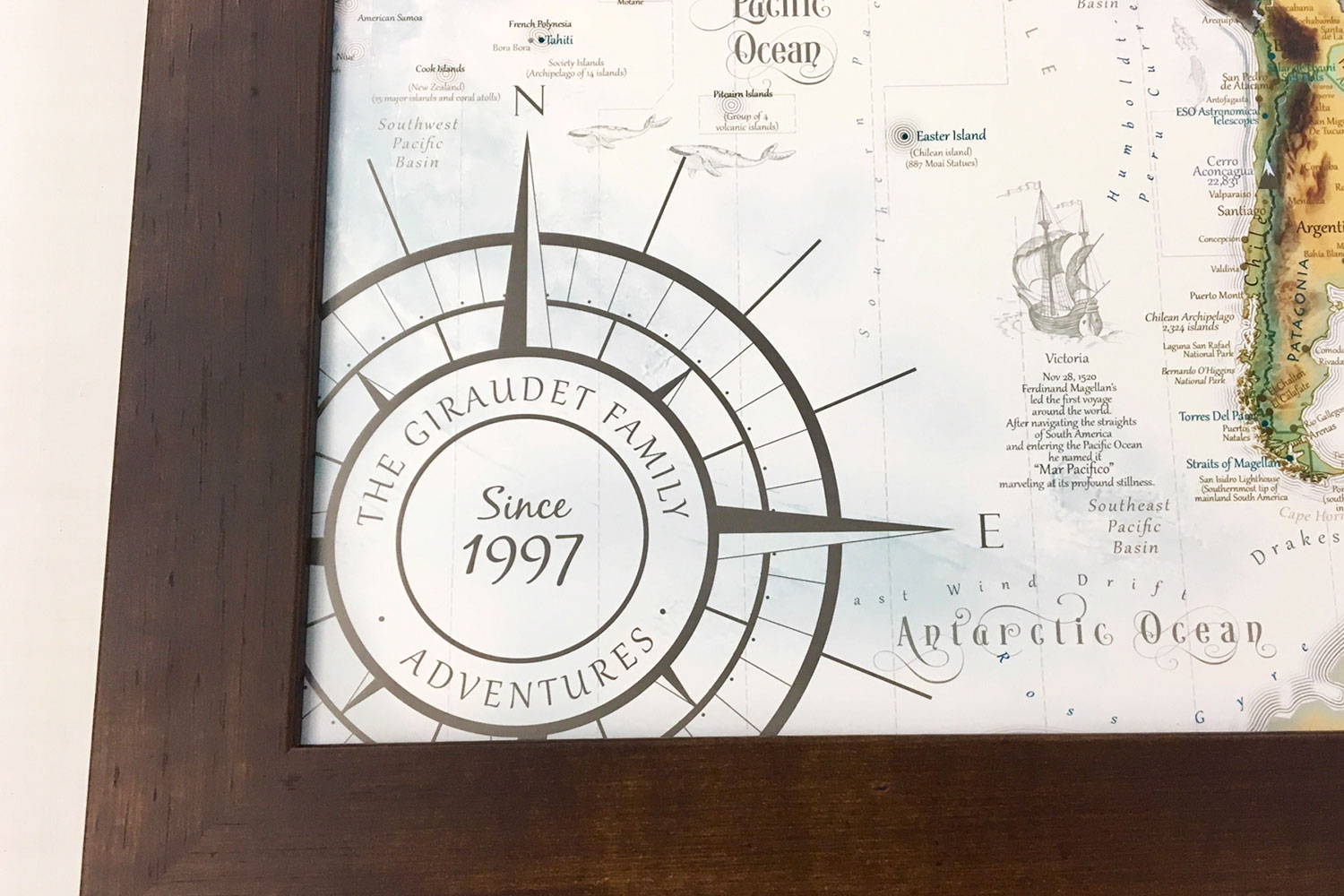 ---
While all three materials can be used for mounting a printed map, Gatorboard mounting is the obvious choice for quality and long term use. For more information about this material and our mounting process, see our materials and finish types help page.
---