Collaborate With GeoJango
Thank you for showing an interest in writing about us!
From the very start, the GeoJango team set out to design incredible maps that would spark people's curiosity to learn more about the world. We believe that maps can be both educational and inspirational.  
GeoJango's maps are a bit different from the mainstream. Our mission is to create incredible maps that spark people's curiosity to learn more about the world. In our research, we found that most of the push pin maps on the market do not display accurate geographical information, relevant topographical data, and comprehensive details. We decided to change this.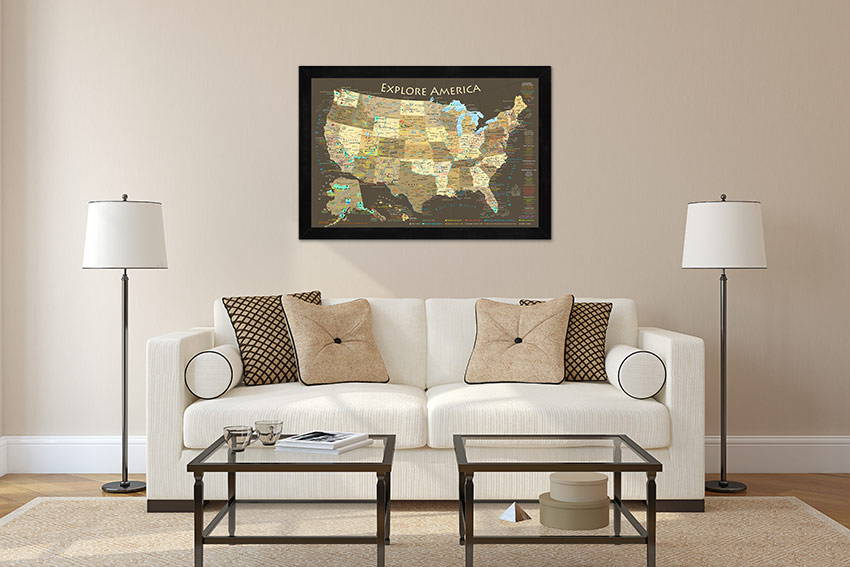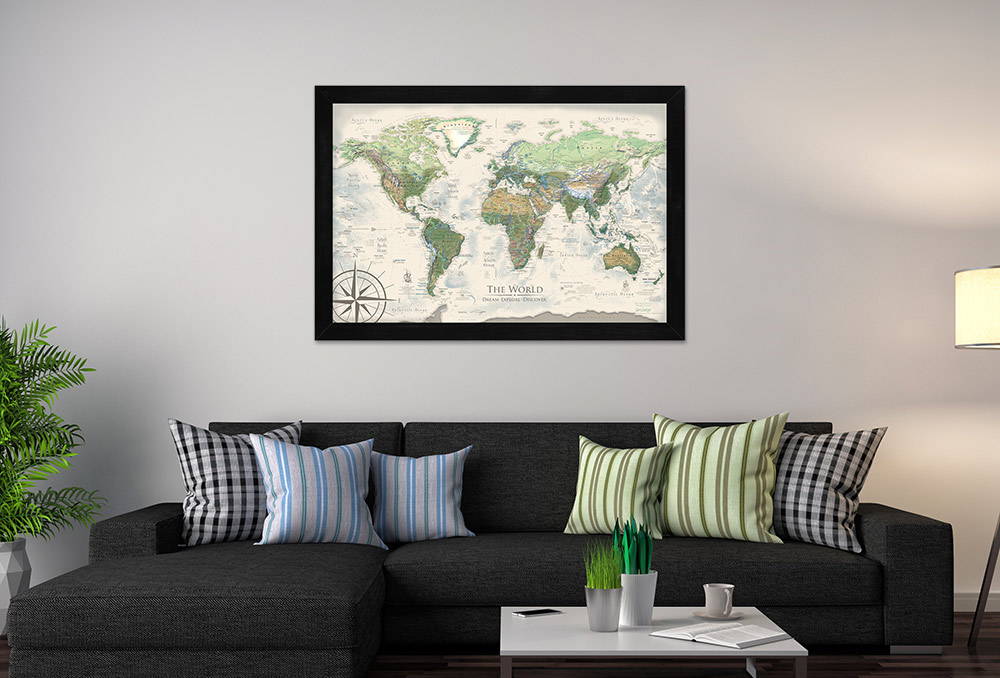 Creating a map is no small task. The world is enormous. There is science and art involved in cartography when composing physical, environmental, with cultural information. We focus first on the artistic nature of the world and model the Earth using satellite data. Then, we arrange hundreds of data layers using authoritative sources to document the locations of countries, cities, rivers, lakes, mountains and many other physical features. The final step in producing our maps is referencing historical events, ancient civilizations and significant landmarks to tell the story of Earth.
The result is a beautifully designed map that you can use to decorate your home, track your travels, and learn new information about our world.
We offer personalized World, USA, and Sports Maps.
Our customization options ensure that anyone can easily order a unique and personalized product. Users are able to specify titles, fonts, frame choices and a custom compass through our new application, Build A Map. This allows the customer to engage in the creation process and preview how their map will look before receiving it.
Each push pin map is constructed entirely in the USA with best in class materials. We use high end printers, archival inks and mounting machines to produce three finish types: framed photo satin paper, framed canvas and canvas gallery wrap.
Read more about our map materials & finish types.
Maps make the perfect gift for all ages, genders and occasions! Many of our customers purchase a map as a gift for a birthday, anniversary, graduation or holiday. Our maps are great gifts for the home, for the office, for him, for her and for kids.