Here at GeoJango, we love the USA National Parks and make it our specialty to keep updated on the newest additions. We offer a variety of US National Park Maps to help our customers document their travels and share their experiences with friends and family.
Last month we hosted a giveaway for one of our National Park maps (congratulations to our winner, Joe A. from Woodridge, Illinois!). The survey gathered information from people across the USA to in order to highlight their park experiences.
From favorite destinations to favorite memories, we learned a lot of reasons why everyone loves National Parks.
---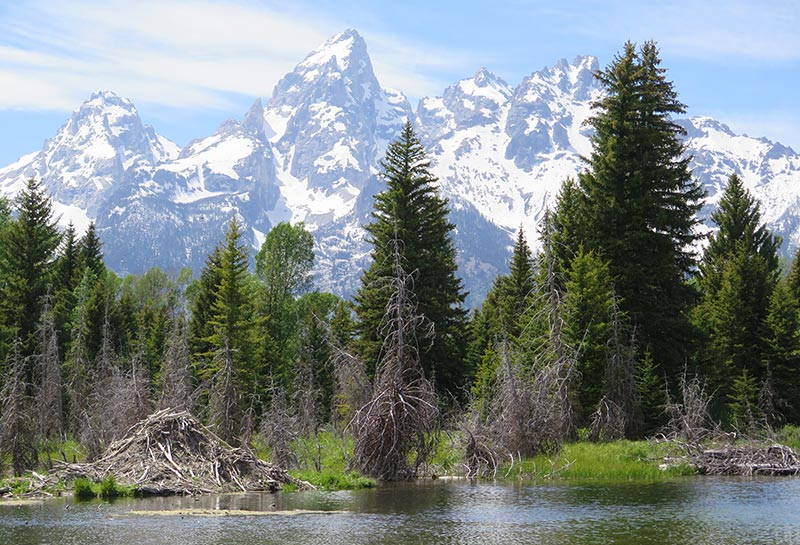 Grand Teton National Park, photo by Cheryl S.
Everyone has their own favorite National Park. It may be the one closest to where they live, the one that they can't stop going back to, or the one that they remember from their childhood.
While each of these parks have distinctive benefits, Yellowstone took the lead in our survey with 14% of the total vote. I, for one, think it's fitting that our country's first National Park would be the fan favorite.
The second most popular park was Yosemite with close to 12% of the total vote. Even though Yellowstone and Yosemite are the fan favorites within our survey, Great Smokey Mountain is actually the most visited park in the United States with 11,421,200 visitors last year.
Take a look at the chart below to see what people like the most about their favorite park.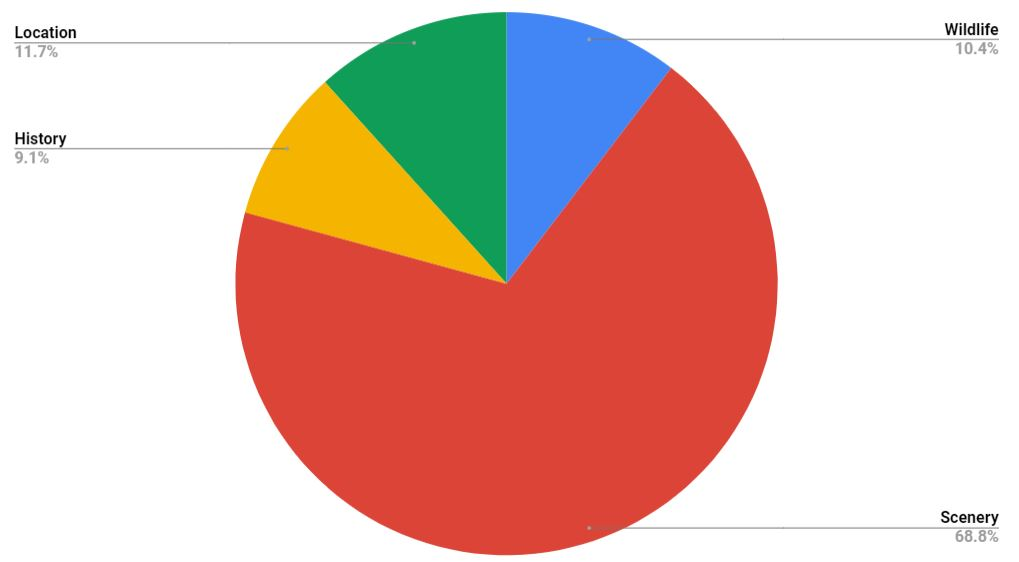 ---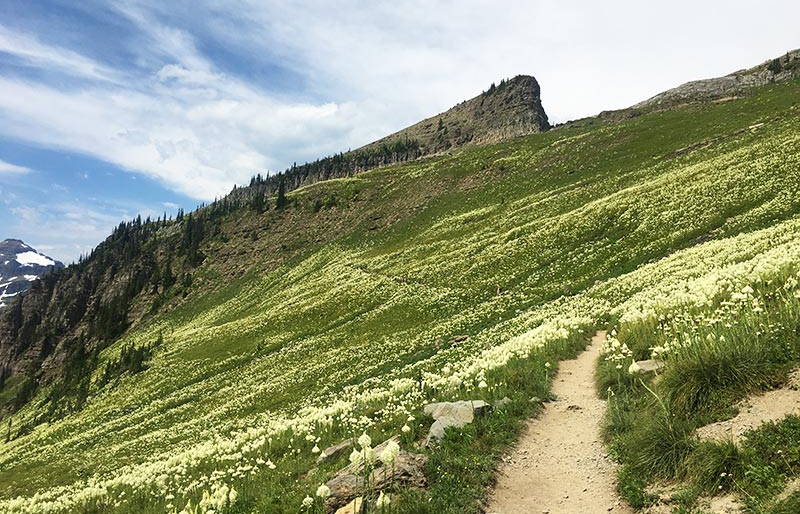 Glacier National Park, photo by Jackie B.
It's unbelievable how many fun activities you can do in most National Parks.
With this diversity of choices, we felt the need to ask our contestants what their favorite National Park activity is. Unlike our previous questions, there was an option to select more than one activity.
Here's the list in order of popularity:
Hiking (85%)

Taking Photos (79%)

Driving Around The Park (65%)

Camping (47%)

Boating/Canoeing/Kayaking (42%)

Guided Tours (30%)

Bird Watching (25%)
I just hope that the 79% of people who like to take photos enjoy other activities as well!
---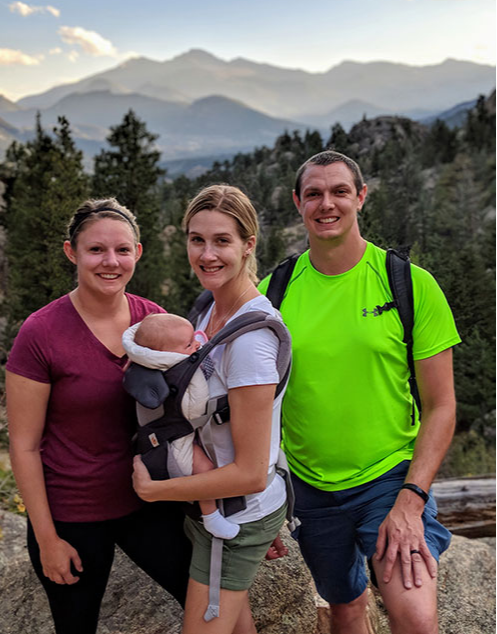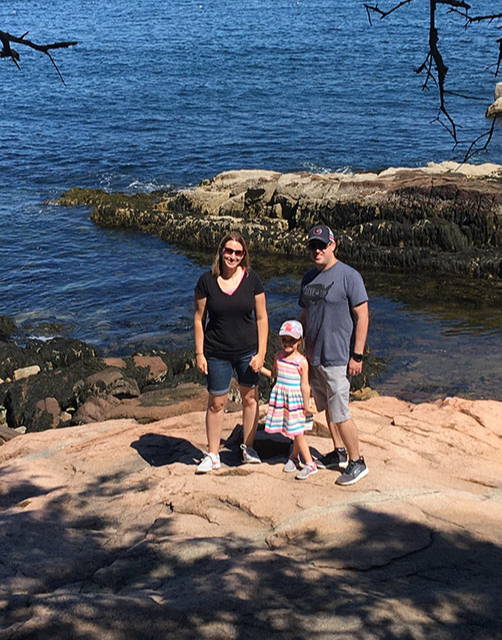 Favorite National Park Memory
We asked everyone what their favorite National Park memory has been, which is definitely the most interesting part of this survey.
Let's start off with a sentimental memory. One person said, "My wife and I brought our 3 month old daughter to Rocky Mountain NP last September and hiked around with her hugged closely to us. It was awesome getting to share something we love with our daughter, even though she was so young."
Another recalled, "Watching the sky change in dramatic colors at a Grand Canyon sunset. Simply awe. Will never forget it."
On the comedic side of this question, one person responded, "Buffalo traffic jam." I'm going to take an educated guess and say that she's referring to Yellowstone!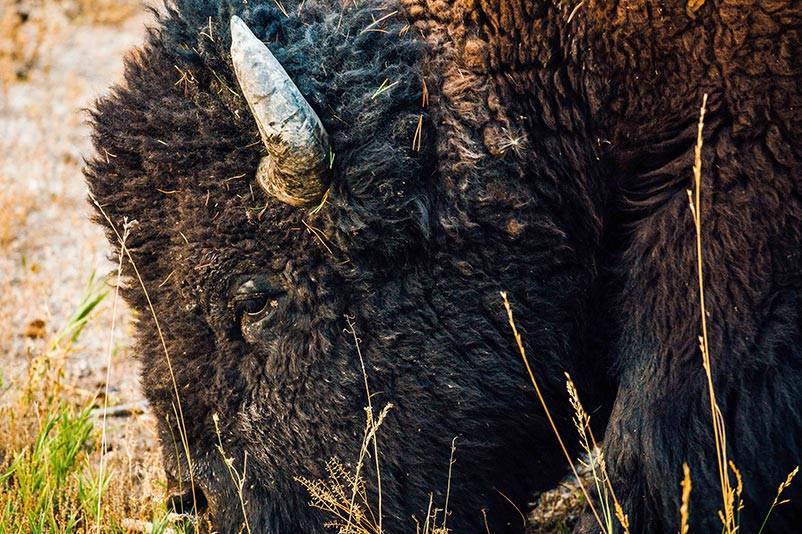 Yellowstone Buffalo, photo by Michael A.
Another person humorously said, "Death marches, as my family calls them. We take a well planned hike only to have it be disrupted or detoured due to, say, baby bears closing off a section of the trail. Then we end up hiking twice as far as planned. Sucks in the moment but good memories after the fact."
Wrote another: "Last year we took a National Park road trip. From Death Valley all the way up around Olympic and back. Getting the dog his National bark ranger badge is always my favorite!"
If you think that favorite memories can only happen during the daytime, think again. More than one person discussed how they loved to watch shooting stars at night while they were camping.  
Sometimes the experience might even be accidental. One person recalled that their favorite memory was "Accidentally taking a route that drove me through Zion National Park and I didn't expect it."
---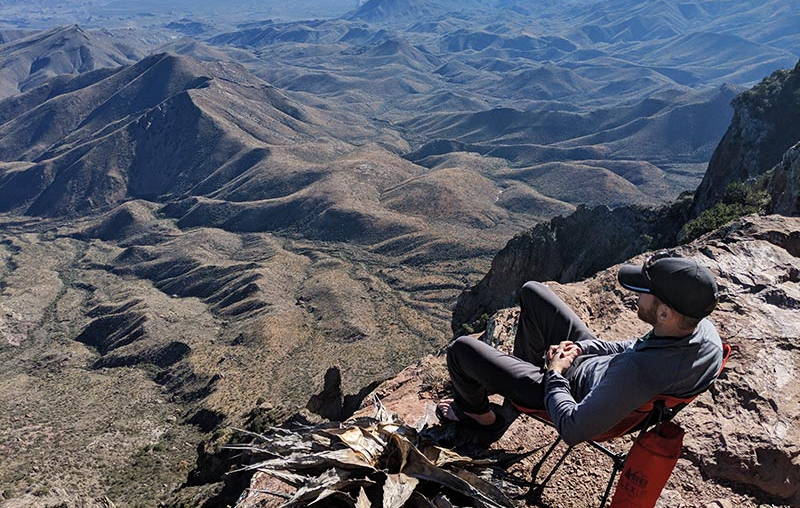 Big Bend National Park, photo by Stacy K.
How To Remember The National Park Experience
Aside from their favorite memory, we also asked everyone how they typically remember their experiences. With so many options for documenting National Park travels, we were excited to see what methods are the most popular among our audience.
It's safe to say that the most popular way of accomplishing this is through photos. In this case, almost every single person mentioned photos as one of their top methods for remembering the experience. A few people took this a step further and said that they liked to print the photos and create a scrapbook.
Some other popular methods include:
Buying souvenirs such as t-shirts, coffee mugs, and postcards

Getting a National Park passport book stamped

Collecting National Park magnets
One person brings a handmade doll with her and collects National Park badges for the doll. She said, "Muireall has several park badges to go with the countless photos and flyers that we have! We also save all of the junior ranger booklets to share and encourage families to take advantage of all that the National Parks have to offer!"
Now that's pretty cool.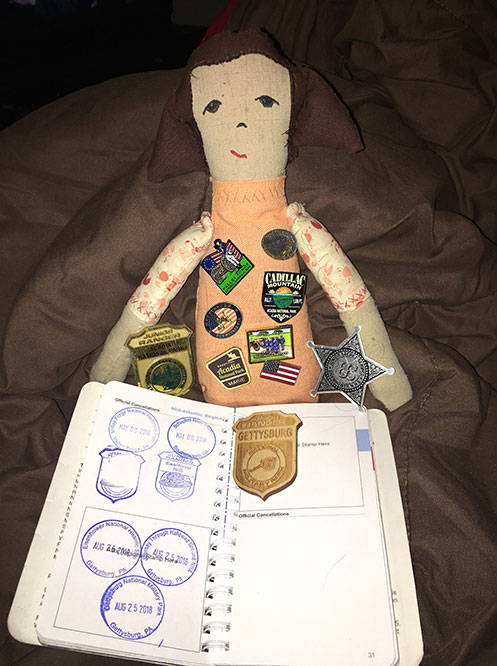 Muireall the National Park traveler, photo by Amanda G.
---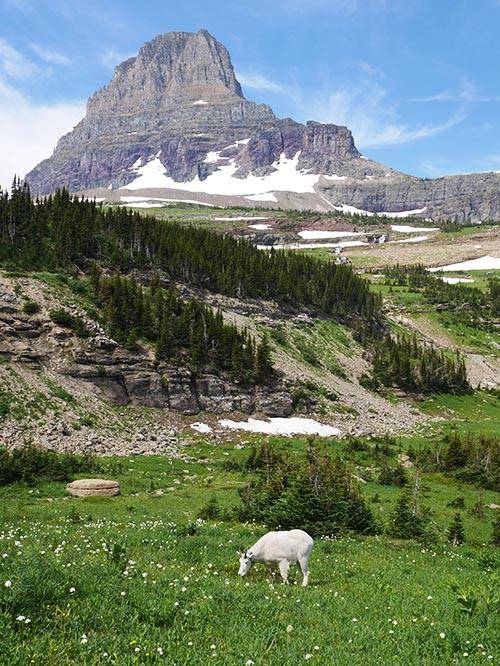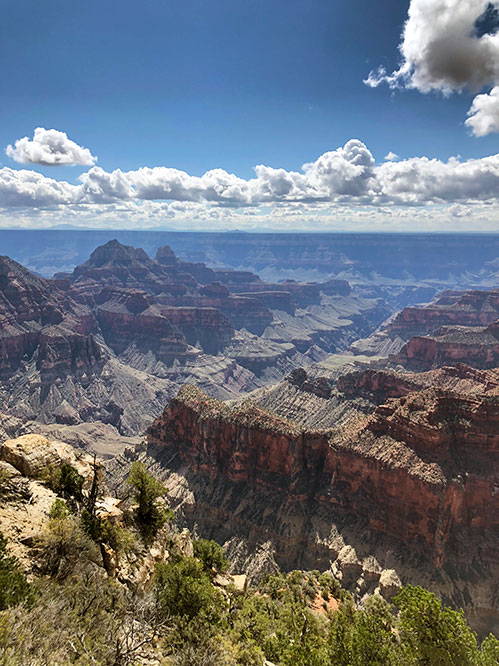 Glacier National Park, photo by Mike C.
Grand Canyon National Park, photo by Susie M.
We hope you enjoyed these firsthand insights into the world of National Parks!
All of this content comes directly from the people who know best: National Park fans themselves. Over the course of our contest, we learned a lot of reasons why everyone loves our nation's parks.
From sunsets to shooting stars, from Buffalo traffic jams to spending time with loved ones, each National Park experience is truly unique.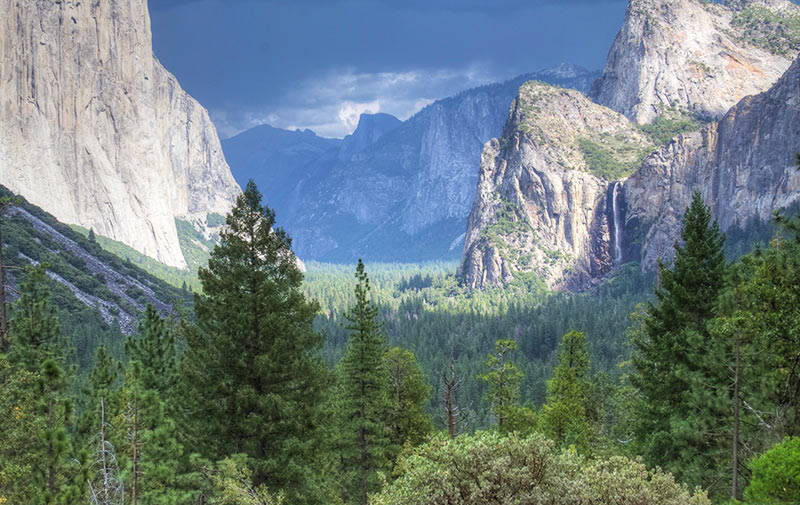 Yosemite National Park, photo by Bert T.
---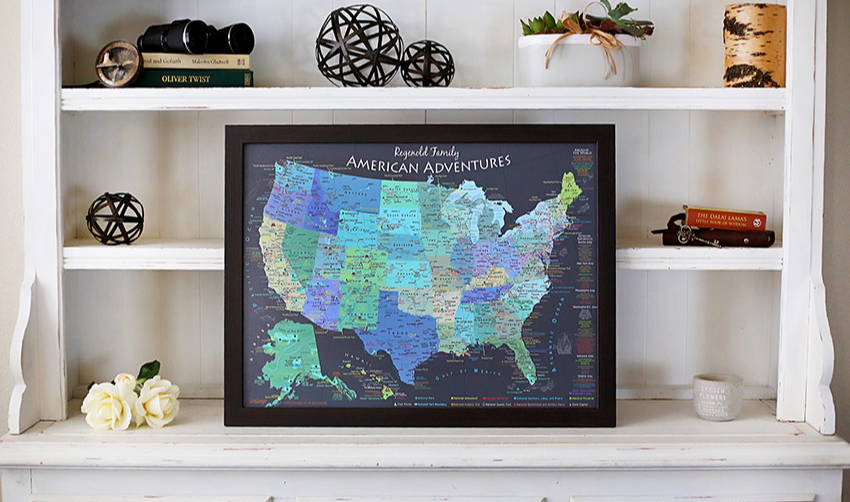 A USA Travel Map is the perfect tool for remembering your unique experiences. Use push pins to mark past or future travels throughout the United States and all 61 US National Parks.  
---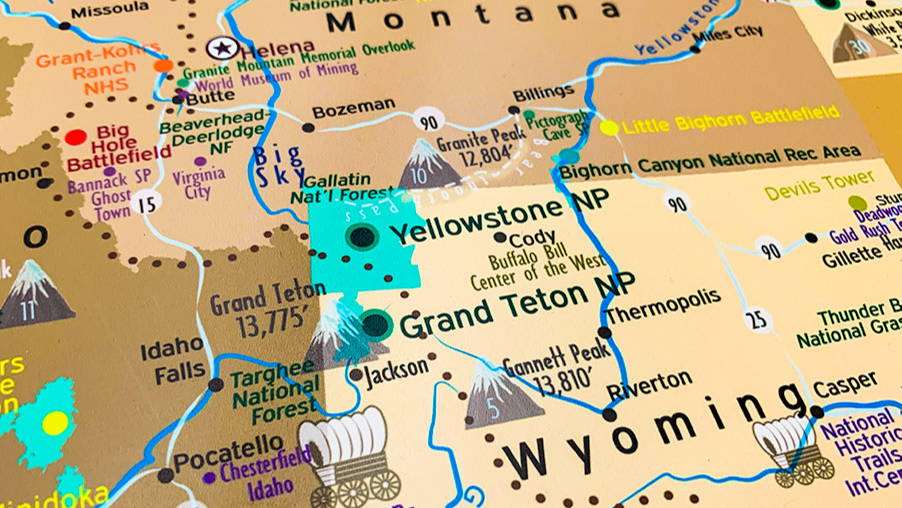 Thinking of visiting a National Park in the near future? If so, be sure to use our National Parks Checklist page to help plan your adventure!
---
Do you have a favorite National Park memory? How many parks have you visited? Tell us in the comments below!
---